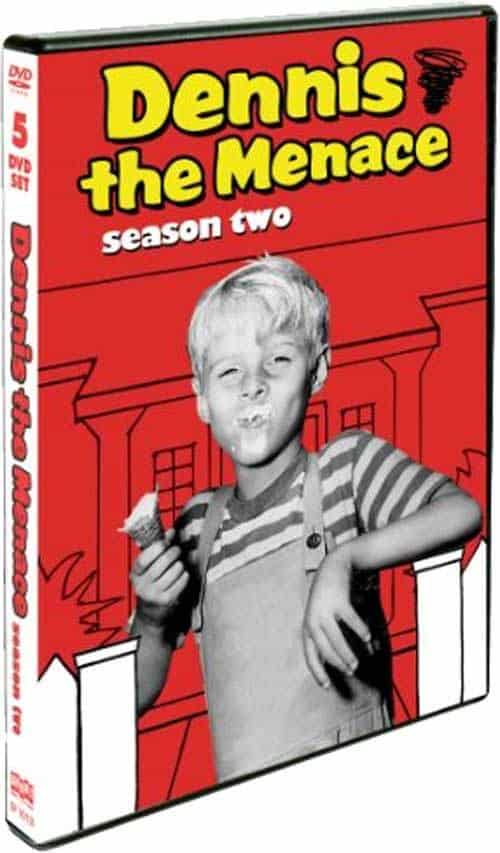 Dennis the Menace ran for four seasons from 1959 to 1963, and season 2 (on DVD from Shout! Factory July 26) brings more of that canned cuteness to the screen. Jay North remains likable as the well-meaning but ultimately ill-doing Dennis, who can't seem to help but torture his neighbor Mr. Wilson (Joseph Kearns). Season two continues to explore the love-hate relationship between Dennis and Mr. Wilson, and occasionally is able to generate heartwarming moments when it's revealed that Mr. Wilson actually does love Dennis.
Check out TVOvermind's DVD review of Dennis the Menace, Season One.
Other episodes in the season involve Dennis being a ring-bearer in a wedding, attempting to buy a saxophone, and Dennis finding a bag of money in the gutter. It's all very typical, kid sitcom stuff, of course, but it's also kind of fun. The show is, naturally, light-hearted fluff that's intended for children more than adults. The exasperating antics of Dennis can get tiresome after a few episodes (there are 38 in the season 2 set), but it's a cute little show in a similar vein as Leave It to Beaver.
Dennis the Menace, Season Three is slated to hit DVD in October.
You can order Dennis The Menace, Season Two on Amazon.