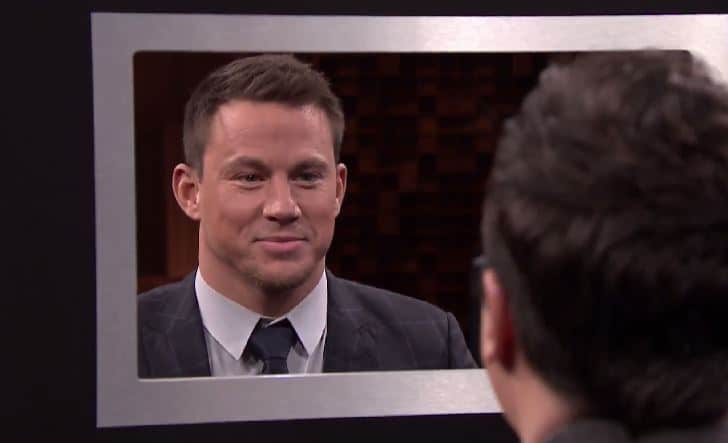 I'm a huge Jimmy Fallon fan and love pretty much everything he's been doing as host of The Tonight Show. However, I don't know if I have ever laughed as hard while watching a clip from The Tonight Show Starring Jimmy Fallon as I did with this one. Who knows? Maybe it's just because both E.T. and Chewbacca make an appearance.
In the clip below from The Tonight Show, Jimmy Fallon's latest challenger in Box of Lies is 22 (and 21 as well) Jump Street star Channing Tatum, who was on the late night talker to promote his new film Foxcatcher, which he stars in alongside Mark Ruffalo and pretty much unrecognizable Steve Carrell in a dramatic performance that's getting him some Oscar buzz (he's come a long way from The Office, huh?).
As Fallon says in the video, Tatum is not only "the first male guest to ever play this game," but he's also the funniest, doing his best to keep a straight, serious face throughout the whole thing (spoiler alert: he doesn't) and suggestively asking Fallon, "Do you know what's in my box?" "This isn't time to plug your website," Fallon responds, laughing.
While the items that both Fallon and Tatum are given (from a Chewbacca action figure placed inside jello to an E.T. doll stuffed inside a sleeping bag) are all great, the best part of the whole video is easily the back-and-forth banter between the pair. Tatum's intentional stoic demeanor and Fallon's constant rambling (you have to hear the incredibly detailed lie he comes up with for what's in his box) not only make us laugh–they make both of them laugh as well.
Watch Channing Tatum and Jimmy Fallon face-off in Box of Lies below.
Photo via YouTube