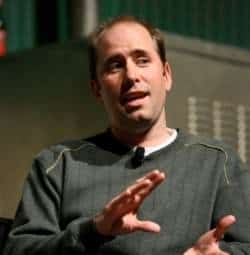 Greg Garcia, the creator of the great dysfunctional family sitcoms My Name Is Earl and before that, Yes, Dear, barely had time to mourn the loss of Earl before being snatch up by Fox for a new series pilot.
The Single-camera half-hour will revolve around a 25-year-old man who winds up having to raise an infant with the help of his quirky family. The kid was the result of a one-night stand with a woman who ended up on death row for murder, and the man's parents, in their 40's after having kids as teenagers, often clash with the young father over how to raise the child.
"It's kind of in the world that 'Earl' inhabited," Garcia said. "The same type of people. And with 'Yes, Dear,' I enjoyed writing about families and raising children. So I came up with this idea, which in a way combines those two things."
The new project will live at 20th Century Fox TV where Garcia is in the process of inking a deal and will soon start working on the script. His hopes are to have some of Earl's same behind the scenes crew back at work on the pilot by the fall. There's no word on when the series would premiere, or even if Fox would end up picking it up as a full fledged series or not.
Source: Variety