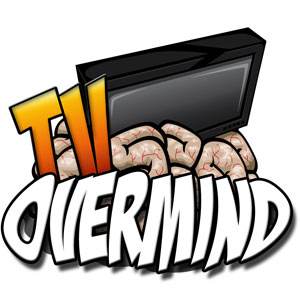 This isn't your typical column, and for that I apologize. Nine years ago today, I lost the first person who encouraged me to pursue writing for television, and for that, I thought he deserved a little of my column space.
His name was John Machado, and you would have loved him. I can say that because he was impossible not to love. He was impossible not to love because he loved everyone. I think he loved almost everything, too. I can't recall anything he disliked, and I know that I definitely never saw him angry. He was always smiling and laughing. Sometimes it drove me crazy, but I'll admit that I couldn't be around him without ending up with a smile on my face.
I was in the eighth grade when we met through a mutual friend. Not long after we met, there was some ridiculous class exercise where we put our names on index cards, and everyone in the class had to write something nice about you on the card. I still remember what John wrote: that I should be in television. Those were his exact words. That was the first time anyone had ever said that to me. It wasn't the last time he said it, either. He saw me for the potential I didn't even know I had. He didn't keep his distance from me because of my disability or my intelligence like a lot of other people did. They didn't understand me, and they didn't want to. John never considered any of that. He was the most unbiased, unafraid person I've ever met. From that moment on, he was always there for me. I appreciated it, but I didn't really understand how much I needed him until he was gone.
John was both my enabler, and my biggest cheerleader. I could fill a few pages with stories about him, but I'll just say that we spent a lot of time talking about things we wanted to do with our lives. I'm not talking as kids do, when you're convinced that you're going to be a Power Ranger (or in my case, captain of the Starship Enterprise), but we dreamed and then we did, in large part because he had that complete fearlessness that can only come with being so in love with life. When we got older and my career started, he thought it was the coolest thing ever, and he was sincere. We thought we'd learn magic. We'd talk about how we'd write a Terminator 3 that would blow its entire special-effects budget on one sequence with the T-1000. We designed our own BattleBot. When I wrote my first pilot, a science-fiction epic, he did the early designs of all the spacecraft.
Then we got even older, and I made a decision that I think I'll always regret. It was John's freshman year of high school, and my senior year. I took the advice of several friends and elected to step away from the drama department in order to focus on graduating and continuing my journalism career, which was two years old by then. When September 11 happened, I was assigned the coverage, and that pulled me away as well. I was too busy considering my future. As a result, John and I weren't carpooling home from the theater like we had for years. He let a classmate of mine drive him home. The classmate decided it would be fun to see what he could do with his parents' SUV. It rolled multiple times. John struck his head with such force that he died instantly. Fourteen years young.
I've never been the same since, and I never will be. Last year was the first year where I didn't get to October 19 and simply collapse for an entire day. What gets me through it is that I know John is always with me. Not long after he passed, his brother Alex gave me a keychain that John was going to give me on my graduation day. I've taken it on every assignment, because I know without him, I wouldn't be here. He gave me those aspirations on our childhood list. I did eventually become a professionally trained magician. I've never built a BattleBot, but I did get to interview Grant Imahara. Nor did I write Terminator 3, but someday I'm going to get that interview with Robert Patrick. I can only hope that John's still as proud of me now as he was then.
I do know he'd appreciate something that I can't help but think is more than mere coincidence: the day I lost him is also the birthday of Desmond Harrington, one of my favorite actors. We eventually met and he also encouraged me to pursue my television career. I can't help but think that was John looking out for me; he wasn't there to keep me going, but he made sure that somebody was. For that, for everything he did in my life and everything he inspired me to do, he deserves to be talked about, especially here and now, because I wouldn't be writing all the articles you read on this site without him. He's as much a part of the TVOverMind family as I am, so it's the least I can do.
I hope you forgive me for writing an atypical column, but John Machado was an atypical person. He was a wonderful person. I was blessed to know him. And I know he's looking over my shoulder right now, reading this and saying, "I told you so."