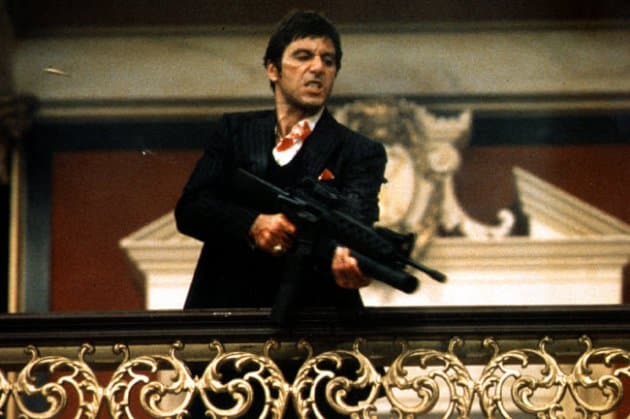 When you air a movie on basic cable, you have to do a fair amount of editing to get past the FCC. Sure, you can just cut sex or violence out entirely, but what about language? That's where things get goofy.
These films have had to re-dub hilarious phrases over traditional curse words. Sometimes it makes the lines better than the originals. Check out the full list below and you'll see what I'm talking about it.
Weird Science
There were a few key scenes to censor in this movie, but a bit of language needed touching up as well.
Ghostbusters
This is a mostly friendly family feature, but there were a few moments that didn't make it past the editors.
Casino
With something like 250 f-words in this movie, the censors had their work cut out for them.
Harold and Kumar
Even the mighty Neil Patrick Harris isn't immune to censorship.
Scarface
http://youtu.be/KcJ61KEynm4
Watching Scarface on TV is like bringing a nerf gun to a paintball match, if you know what I mean. Why even bother?
The Usual Suspects
A great movie that had to be marred by censors in rather stupid ways.
The Big Lebowski
It goes without saying that there was a TON of language in this film, and the ways they went about altering it are pretty hilarious.
Robocop
http://youtu.be/uSfMq1apGXU
You crumbag!!!!
Bonus: Die Hard because I can't embed it here.