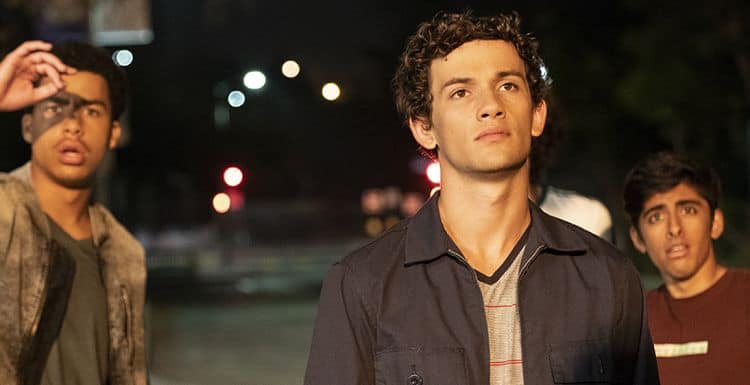 From the start of his career, it was clear that Eli Brown was going to be something special. He made his TV debut in Pretty Little Liars: The Perfectionists in 2019, and he has been moving up the ranks ever since. Now he's on the brink of an opportunity that could change his life forever. He has a role up in the upcoming Gossip Girl reboot and fans are excited to see how the series will carry on the original show's legacy. In true Gossip Girl nature, lots of details on the upcoming show have been kept under wraps including most of the information about Eli's character. However, fans can rest assured that Eli is going to put on a great show. Here are 10 things you didn't know about Eli Brown.
1. He's From Oregon
Eli was born and raised in Oregon. Although he loves where he's from, he knew that he needed to relocate in order to truly pursue his dreams of breaking into the entertainment industry. After high school, he relocated to the Los Angeles area. He has since moved again and now lives in New York City.
2. He's Always Wanted To Act
Most people would agree that finding their passion isn't an easy journey, but Eli has had it easier than most in that regard. From an early age, he knew he wanted to become an actor and he was willing to do whatever it took to achieve his dreams. Of course, moving to L.A. right after high school may have seemed like a risky decision at the time, but it's worked out quite nicely for him.
3. He's A Musician
At this point in his career, Eli is most well-known for his work as an actor but that might not always be the case. Music is also a big part of his life and he is a very talented musician. He plays the guitar and the piano. During quarantine, he also started learning the saxophone.
4. He's A Meryl Streep Fan
Long before Eli became an actor himself, he was a fan just like all of us. One of his favorite actresses is none other than the legendary Meryl Streep. He is also a big fan of Leonardo DiCaprio and admires the way he's been able to maintain a solid career over the years.
5. He Likes Art
As a creative person himself, Eli simply can't get enough of the arts. In addition to acting and music, he also enjoys the visual arts. His Instagram profiles contain some photos of pieces of art that he admires and he seems to be drawn to colorful and abstract work.
6. He Has A Close Relationship With His Mom
Eli is a relatively private person. Although he is active on Instagram, he doesn't share content about his personal life. One thing he has made clear, however, is that he and his mother are close. In February 2021, he shared a throwback photo of him and his mother. He mentioned how much he loves her and encouraged his followers to show their mothers some love.
7. He Doesn't Like Being The Center Of Attention
Eli is very thankful for all of the success he's had so far in his career, and he has dreams of doing more in the future. But he admits that adjusting to all of the attention hasn't always been the easiest transition. During an interview with Pop Sugar, Eli said, "I don't like being the center of attention."
8. He Doesn't Have Much In Common With His Character From The F**K It List
There are some actors who prefer to play characters that they can easily relate to, but that isn't necessarily something Eli looks for. In fact, he was drawn to the role of Brett because the two don't have much in common. Eli saw the role as an opportunity to explore what things would have been like if he had a different upbringing.
9. Good Writing Is What Draws Him To Roles
Trying to decide which roles to audition for isn't always easy, but good writing is something that Eli always looks for. Eli told W Magazine, "I think writers and writing are so undervalued in Hollywood. It is the first piece that exists of every project, but it's also the spine."
10. He Wants To Use His Platform To Help Others
Eli is thankful to be able to do what he loves, but he wants to do more with his career than just keep people entertained. Eli hopes to use his place in the industry to give back to others. He hasn't mentioned his exact plans yet, but it will be interesting to see which charities he aligns himself with in the years to come.