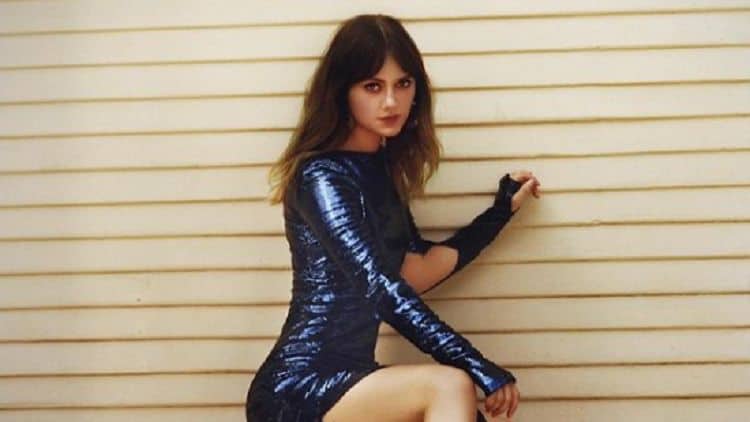 Although this may be a little hard for some people to leave, Emilia Jones has been acting professionally for a decade. During that time she has managed to become one of England's brightest rising stars. She brings something special to every project she's a part of, and she's already proven that she has what it takes to play a wide variety of roles. Most people will recognize her from her role in the series Locke & Key and the movie CODA. In the summer of 2021, it was announced that she would be starring in an upcoming movie called Cat Person, however, a release date for the movie has not yet been announced. Keep reading to learn 10 things you didn't know about Emilia Jones.
1. Her Father Works In The Entertainment Industry
We've all heard the saying "the apple doesn't fall far from the tree" and it proved to be a true statement for Emilia Jones. While neither of her parents are actors, her father has experience in the entertainment business. Her dad, Aled Jones, is a well-known Welsh singer and TV Host.
2. She Has Theater Experience
Emilia has done a great job of building up her on-screen resume over the last 10 years, but she has also brought her talents to the stage. She made her stage debut in a 2011-2012 production of Shrek The Musical. Her last theater role was a production of Far Away in 2014.
3. She's A Private Person
Most of us are used to knowing a lot more about people in the public eye than we probably care to. However, if there's one person who we can't say that about, it's Emilia. So far in her career, she has chosen to take a pretty private approach. She hasn't shared much information about her personal life and has instead chosen to keep the focus on her work.
4. She Loves Fashion
In addition to talent, style is another thing that Emilia certainly has no shortage of. She has the confidence to rock just about anything and she loves using fashion as a way to express herself. No matter the occasion, you can trust that Emilia is going to show up looking stunning.
5. She Enjoys Being Challenged
Playing it safe is always the easy thing to do, but that isn't something Emilia has any interest in. She welcomes opportunities that challenge her and she always rises to the occasion. The fact that she never shies away from a challenge is one of the many reasons that Emilia has found so much success in her career.
6. She Plays The Guitar
One of the things that made Emilia a little nervous about the audition process for CODA was the fact that she knew she would have to sing in the role. Although she didn't have any previous performing experience as a singer, she's always liked to sing while she plays the guitar.
7. She Likes To Travel
Many people would agree that traveling is one of the best experiences a person can have. Emilia loves to get out and see the world and she's gotten the opportunity to visit some cool places such as France and the United States. As she gets further into her career, she'll probably get the chance to travel to even more places.
8. Music Plays A Big Role In Her Acting
Playing the guitar may be just a hobby for Emilia, but it has a much bigger impact than many people realize. During an interview with Who What Wear, Emilia said, "I love music. Honestly, music helps me with acting. I create playlists for every project I do. I am always humming. I'm always singing around the house. I would love to do a musical again if the opportunity came about. I would love to sing in a film again."
9. She Fell In Love With The Script For CODA Instantly
There are some roles that take a while to grow on actors, and others that they know are perfect for them immediately. CODA was the latter for Emilia. As soon as she read the script, she knew that she wanted to be part of the project. She went out to beat out hundreds of other actors for the role.
10. She Studied ASL For Almost A Year
Emilia isn't part of the deaf community in real life, so she had to do a lot of studying to prepare for her role in CODA. She told Glamour, "I took ASL lessons for nine months. When I started, I was filming Locke & Key and we were working 75-hour weeks, so I only had weekends for lessons. But I was signing in between takes and always finger-spelling the most random words I could remember from the script."