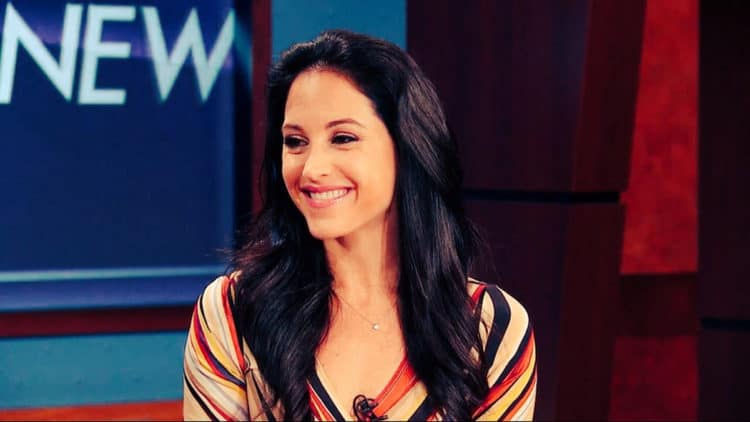 If you watch Fox News, then you may have come across Emily Compagno, who is a correspondent in the morning shows, Fox and Friends and Fox and Friends First. She is the on-air sports, business, and legal analyst who provides an in-depth view of the mentioned sectors. Emily is one hard-hitting journalist with an excellent presence on the morning shows, and it may come as no surprise that you want to know more of her. Though not much is known about her personal life, below are some facts about her that may interest you.
1. She Is Diverse
When you hear her correspondence on the fox and friends show in the morning, you can note how knowledgeable she is. Looking at her background, you can see where she gets all the tidbits to conduct herself on the show. She is a political science graduate from the University of Washington. She also has a postgraduate law degree from the University Of San Francisco School of law where she completed her legal studies in 2006. She practiced as a criminal defense attorney after passing the California bar. She has been in notable legal capacities in Rio De Janeiro, Brazil, and Capetown in South Africa.
2. She Was A Professional Cheerleader
Another unknown fact about Emily Compagno is that aside from her legal stint, she also doubled as a cheerleader. She was the lead cheerer for her home team of raiders, which is known for its strong fan base. You can see more about her previous profile as a raiderette on SFGate. She was able to take on the role entirely courtesy of her dancing background as a child. She showed her adaptability skills how she juggled her cheerleading duties and her legal stint at the same time.
3. Her Background
Emily Compagno is a California native, born in Oak Knoll and raised in El Cerrito, part of the larger San Francisco bay area. Her area of residence says a lot about her cheerleading days as the Riders team is from California. According to Ebuzz Daily, she is of Italian descent. Her father is of Italian descent while her mother is German. Not much is known about her family, apart from having two sisters. She currently resides in Seattle, Washington.
4. She Is A Well-Traveled Individual
All the working sessions she has had have led Emily Compagno to various parts of the world. Travelling gives you a deeper understanding of several phenomena, which is a good thing for a journalism position such as the one she holds at Fox News. As a raiderette, she traveled to both Kuwait and Iraq with the United Service Organizations to visit army troops stationed in the mentioned countries. The national football league also picked her for ambassadorial duties to promote the NFL brand in Shanghai and Beijing. As a legal intern, she paid a visit to Africa visiting countries such as South Africa, Malawi, and Uganda, where she did some charity work. She puts her country count at 85 countries presently.
5. Her Amazing Period Working With Fox News
As an analyst on the broadcaster, Emily Compagno has tackled amazing topics from the Hillary email scandal to the federal spending bill as stated by Everipedia. She also addresses legal and sporting events with her versatility coming to play in each of her commentator sessions. She has also had several guest appearances on the news channel's shows, such as The Greg Gutfeld Show and The Five, where she comes in as a legal expert.
6. Her Net Worth
One of the things that a celebrity's follower-base has immense interest in is what he or she rakes as earnings and their net worth. Emily Compagno is doing well financially with an incredible net worth in the neighborhood of $2 million. She started quite young in her professional forays, where her yearly earnings stood at almost $80,000. Due to her diversification, she grew past this limit can quantify herself as a millionaire. The Fox News period is a huge contributor to her worth with immense possibility of improving considering her professionalism when she graces our screens during her shows.
7. Her Relationships
Through her social media posts, it is safe to say that Emily is already married. Various blogs put her marriage at two years, where she got married to her finance in Italy. Her tweets showed off their presents and rings, and it is well to presume that she is not in the singles club. Her husband remains anonymous with speculation bearing no fruits on who the lucky guy might be. It is quite professional for her to draw the line between her celebrity and personal life.
8. Her Dancing Passion
As earlier hinted, she was an avid dancer from childhood, and it is one of her hobbies. Her dancing skills are what made her a perfect fit to roll with the Raiders as part of their cheering squad. Presently, her forays into dancing are relatively unknown, though it would be amazing to see her bust some choreographic moves.
9. Her Military Link
Emily has a military link starting with her great grandfather who received a Silver Star medal for his work in World War II. When she was pursuing her undergraduate degree at the University of Washington, she received the United States Air Force Reserve Officer Training Corps' Cadet of the Quarter Award.
10. Philanthropy Work
As earlier mentioned, Emily traveled to Africa as a legal intern to take part in some charity work. She still takes part in charity work supporting orphans and the impoverished in the southern region of Africa.
Conclusion
Emily Compagno is a fantastic commentator for Fox News touching on a variety of topics from transparency, sports, legal matters, and many more. Her background in political science, law, and sports as a cheerleader does her justice when it comes to contributing to the shows she guests in. Above are some unknown facts about her. To get to know more of her, tune in to Fox News breakfast shows, fox and friends first and see her get it in front of the screen.