[youtube http://www.youtube.com/watch?v=deuNbK0N2HA]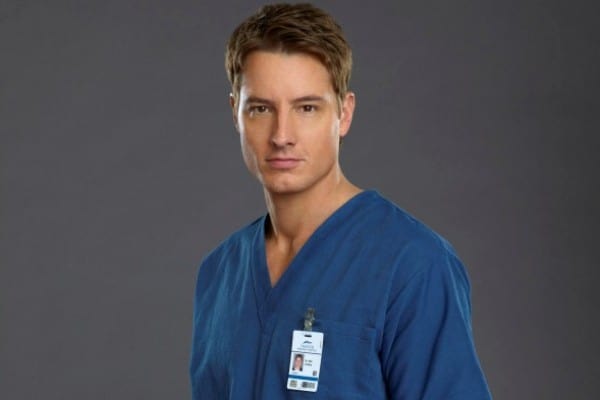 Emily Owens has reason to be excited. After spending over two decades furthering her education, she's made it out of medical school with a brain full of knowledge and a heart that's ready to heal the world. All the years of working and missing out on an active social life will be worth it if she can hit the ground running, her first-year with renowned specialist Dr. Gina Bandari. It doesn't hurt that her good friend from med school, Will, has been hired onto the same hospital, which should help make the transition not quite as awkward. On the series premiere of Emily Owens M.D., though, there's something keeping Will from being a comforting presence.
Emily's had a crush on him for quite a while. Considering the highly intensive program they just completed, that's not entirely unexpected; all the time that they've spend together working, studying, and preparing for this moment has caused them to have a pretty deep connection. Will, however, thinks that their connection is purely platonic and treats Emily like a good friend, when casual gestures like the one in the sneak peek make her giddy on the inside. Emily came into her new position worrying about being able to keep up and remember the basics, but she has to do one of two things in order to better her work environment. Either she has to get over Will and try to look at him as more of a colleague than a crush, or she has to confess her feelings and hope he feels the same.
The series premiere of Emily Owens M.D. airs Tuesday, October 16th at 9:00 on The CW. You can check out the TVOvermind Emily Owens M.D. discussion forum here.
Do you think that Emily and Will will ever get together? How long will it take for Emily to become more comfortable at the hospital? Is Emily ready to be an adult?