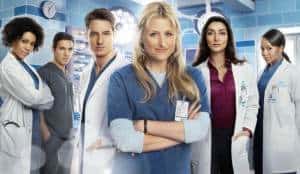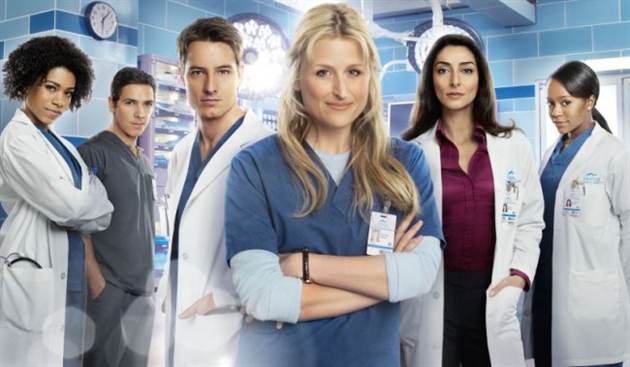 Tuesday nights are attractive doctor night on The CW, when new series Emily Owens, M.D. joins Hart of Dixie on the fall schedule.
Emily Owens has officially entered the adult world. A recent graduate of medical school, she's working as a first year resident at Denver Memorial Hospital. With a chance to work with world-famous cardiologist Dr. Gina Beckett and her med-school crush Will Rider, Emily seems on top of the world.
But she soon learns that even professional workplaces can be like high school. And the situation is made all the worse when Emily's high school rival, the beautiful Cassandra Kopelson, is also starting out at the same hospital, pitting the two girls against each other once again – as interns and rivals for Will's affections.
The cliques are also very high school: you've got the jocks in orthopedic surgery, the mean girls in plastic surgery and the rebels in the ER. But Emily finds a friend in fellow intern Tyra Granger, whose father happens to the chief resident.
The series stars Mamie Gummer as Emily, Justin Hartley as Will, Michael Rady as Micah, Aja Naomi King as Cassandra, Kelly McCreary as Tyra and Necar Zadegan as Gina. In many respects, we're thinking this is the younger version of Grey's Anatomy: attractive doctors and hospital drama.
Emily Owens, M.D. will air on Tuesday nights at 9:00 p.m. ET/PT on The CW. For more on the network's fall schedule, click here. Watch a trailer below for the new series.