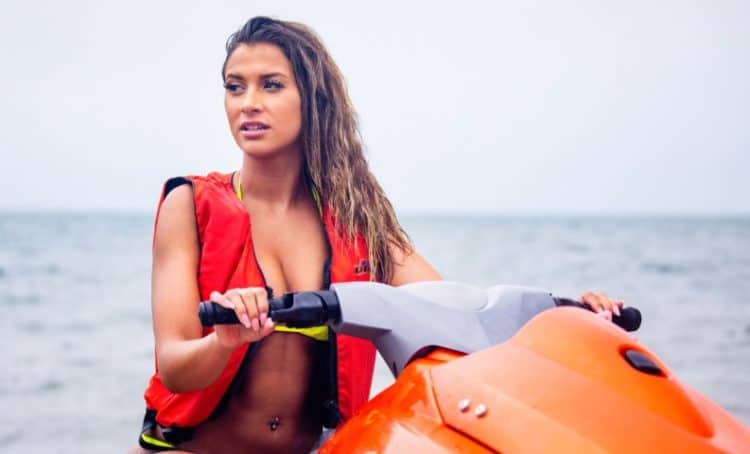 Emily Salch is one of the latest hot shots to be incorporated into the globally streamed "Love Island" show. Caroline Flack is the host on the show with the cast members being beautiful young people who are down for some summer love and adventure. The show takes place at the luxurious Love Island Villa in Mallorca, Spain and aims to make the best couple $50,000 richer. Before her appearance on the show, nothing much was known about Emily Salch. Reality Titbit, alongside some other online journals, attempt to offer few quick facts about the upcoming reality show star. They include the following:
1. She studied at Salem High School
The Reality Titbit Journal highlights what is in her LinkedIn account profile, that Emily acquired her high school education at Salem high school. She was a smart young woman, and her hard work paid off when she got an admission at Cardeville University to pursue a nursing degree.
2. She graduated with an undergraduate degree in nursing from Cedarville University
The pretty young star is a beauty with brains. After high school education, Emily qualified to join Cedarville University, where she pursued a bachelor of science in degree in nursing. While at Cedarville, her hard work earned her a place on the dean's list of honor. Such an honor required attainment of 3.75 GPA. She went on to graduate on the 4th of May, 2019.
3. She is currently studying Political Science at Binghamton University in New York
According to Monsters & Critics, Emily Salch's brilliance has prompted her to further pursue a degree in political science at Binghamton University in New York. For a 21-year-old her thirst for knowledge is quite baffling considering most millennials are not so much into education. She further defies the belief that beauty does not equal brains.
4. She intends to study law soon
Despite already having acquired a degree in nursing and currently pursuing another in political science, Emily's thirst for knowledge is not yet fully quenched. The Monster & Critics Journal reveals that in her biography for the Love Island show she highlights that she intends to study and coin out a successful career in law. Emily claims that she considers herself good in many things but very good in arguments. Moreover, she is very ambitious and willing to acquire whatever she wants, no matter the cost or how long it takes.
5. Her Social Media Presence
Emily Salch is a highly dynamic personality on social media with crowds of adoring followers on multiple social media platforms. However, it can be noted that her Instagram account is her highlight on social media. She boasts of about 11.2k followers on Instagram who keep drooling over her countless gorgeous pictures of her sizzling hot body covered mostly in swimsuits and bikinis. Currently, she is using this account to promote her popularity in the "Love Island" show and mobilizing for votes. Emily also has about 900 followers on Twitter and about 530 on her Facebook account. It is hard to miss that she is not so active on Facebook, like in her other social media accounts.
6. Relationship Status
Owing to her bid to feature among the singles on "Love Island" show, Emily Salch sent out a clear message that her relationship status is single. On her Instagram account, she has in the past been captured getting cozy with an unidentified gentleman. Currently, the once lucky young man does not feature anywhere in her life. By featuring on the show, Emily declares she is open to the prospect of engaging romantically involved with the other contestants.
7. Her Earnings and Net worth
Emily Salch just graduated from university hence has no recorded history of her earning or having a net worth. However, by securing a role in the prestigious Love Island Reality Show, she is bound to make millions. Moreover, should she and her preferred couple win this year's edition of the show; she will walk away with a considerable share of the $50,000 prize money that is up for grabs.
8. She is a model
Though she has not put it in her description on Instagram, Emily Salch is undoubtedly a well sort-after model. Her multitude of 11.2k followers makes her a straightforward target for businesses. She is captured on most of her pictures on Instagram flaunting attractive designer bikinis probably for clients. She has furthermore put up a business email on her profile. Moreover, by posting a myriad of pictures and her appearance on "Love Island," she is consequently vouching for the show.
9. She is bisexual
Although appearing to have only been in a relationship with a man in the past, Emily has openly pronounced her interest in girls too. There are no known records of Emily being seriously involved with a woman in the past, but she has opened up to the girls at the Love Island Villa that she has kissed multiple ladies in the past. Because of her straightforwardness, openness, and beauty, Emily has attracted the attention of Kyra, a lady who is a fellow contestant. She went on to kiss her in the recent episode of the show affirming her bisexuality to the world.
10. Her hobbies and interests
From the looks of her Instagram account, Emily Salch surely loves to have a good time. Her pictures reveal an interest in partying life. On multiple occasions, she has been photographed drinking and having a good time with her friends as well as attending music concerts. Moreover, her posts expose love for swimming, which is supported by the countless pictures in which she has taken in swimming pools and on beaches. Emily Salch also seems to have a thing for jet-skiing, as seen in some of her photographs. Finally, the highlight of her hobbies is modeling. In most of her Instagram photos, she is seen modeling in designer bikinis.