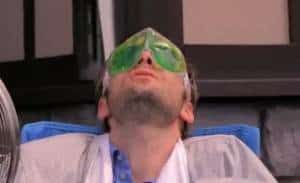 Last year, Community star Joel McHale was one of the announcers of the 2010 Emmy nominations. This year, he generally agreed to give the 2011 co-announcer Melissa McCarthy (Mike & Molly and Bridesmaids) tips on how to be the best darn Emmy announcer she can be.
By "tips" I of course mean putting Melissa through a grueling training regimen that involves catching a chicken, becoming desensitized to the cuteness of puppies, and getting punched in the face.
In other words, Joel McHale and Melissa McCarthy bring on the hilarity.
Melissa will be joined by Fringe's Joshua Jackson on the morning of July 14 as the two announce the nominees for the 2011 Emmy Awards. You can watch the amusing training video below.
clarissa @ tvovermind.com
twitter.com/clarissa373
twitter.com/tvovermind