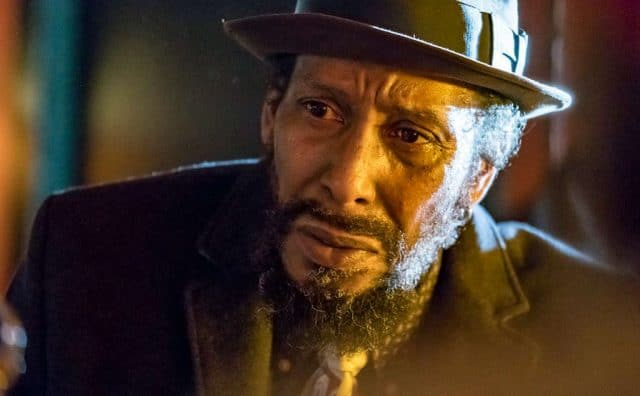 If you are reading this, you probably watched This is Us last night and know what happened.  If you didn't watch then you 100% will have spoilers below.  Then again, did anyone really think that William wouldn't die in the episode entitled "Memphis?"
"Memphis" featured Randall taking his biological father William back home to Memphis, it would be their final time together. William died at the end of the episode and he knew it was coming.  We all knew it was coming.  However what we didn't know is that the series creator actually wrote a personal note in the script to this particular episode.  Creator Dan Fogelman  took to Twitter to share the note he attached to the script of the episode.  Here's what it said:
"A note to the reader from Dan, and particularly to Mr. Ron Cephas Jones: It's never easy writing the death scene of one of your favorite characters (and actors). I hope we've done you proud–you certainly always deliver for us. And if anyone is extra sad about the ending, I'd urge you to remember the words of a wise young actor named Justin Hartley who once said: People will die in our lives, people that we love. But it's kind of beautiful if you think about it, the fact that just because someone died, it doesn't mean they're still not in the paining."
What a phenomenal show.  Hopefully this isn't the last we'll see of Ron Cephas Jones.  I have a feeling it won't be.
#ThisIsUs SPOILER ALERT!

Here's the note I wrote for cast and crew at end of script for tonight's episode. Here it is for our great fans. pic.twitter.com/HLUxhxrRJq

– Dan Fogelman (@Dan_Fogelman) February 22, 2017