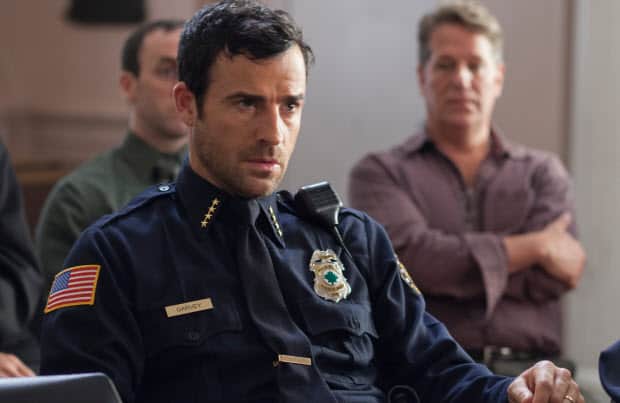 Summer television can be hit or miss depending on the year, but this past summer, which unofficially ends this Labor Day weekend, has had a bevy of great new shows. However, two of these freshman series have stood out as the best of the bunch, and they couldn't be more different. The best news shows of this summer, as the title of this article suggests, have been HBO's dark, moody drama The Leftovers and the romantic, time-traveling adventure series Outlander from Starz.
Now I understand that people might argue for other new shows like Cinemax's The Knick or FX's The Strain (and definitely not FX's Tyrant), and I would agree that both series have their merits. The Knick, thanks to director Steven Sodenbergh, doesn't look like anything else on television right now, and The Strain, which was pretty bland and mediocre when it debuted, has become a much stronger and enjoyable weekly horror fest for viewers.
Yet both of these shows lack what make The Leftovers and Outlander so special, which is a deep understanding of both character and environment. The worlds that series creators Damon Lindelof and Ronald D. Moore have crafted and the characters that populate these worlds are the key to their shows' success Whether it's the psychological torment that has plagued the mind of Kevin Garvey since The Departure or the wide-eyed wonder that Claire Randall expresses at the practices of 18th century Scotland, viewers are transported into the point of view of these characters. We aren't simply watching them go through these experiences–we are experiencing it with them, feeling the excitement, sorrow, or disorientation that befalls these fictional individuals.
Let's look at two examples, each coming from the most recent episodes of The Leftovers and Outlander. In this past Sunday's episode, "The Garveys at Their Best," we were able to see the lives that the characters on The Leftovers had before The Departure. While it was intriguing to see what (or who) each character lost on October 14th and how important they were to them, even more interesting was how this episode shed light on the main characters' personalities.
One key example is how Kevin (Justin Theroux) and Laurie (Amy Brenneman) deal with the situation between their son Tommy and his biological father. Kevin insists that Tommy just "pretend" that it doesn't matter, because you have to sometimes, while Laurie promises that she knows, "as a trained professional, it," meaning pretending, "doesn't work." These statements perfectly reflect Kevin and Laurie's approaches to life not just before The Departure but also their responses to the event. Kevin wants to act like nothing has changed, so he presses on, doing his job and trying to be decent father to Jill, while Laurie couldn't ignore the life-changing tragedy of it all, causing her to join the Guilty Remnant.
While not dealing with as dark of situations, the latest episode of Outlander, "The Way Out," does a similarly great job at allowing us inside the mind of Claire during her fliratious exchange with Jamie when he requests her to re-bandaged his wound after she's had a few drinks and also when Claire witnesses Jamie kissing Laoghaire. Even though the latter scene provides some unnecessary voiceover in order to give us access to Claire's exact thoughts, both sequences are written and performed in such ways that we can truly feel her hesitant excitement as she talks with Jamie and her sadness and longing for connection, whether with her husband, Frank, or with Jamie, when she sees him with Laoghaire. Both moments are given space and time to breathe, as the series wants us to share in this disorienting mix of emotions that Claire faces, and we do–cheering her on to kiss Jamie in the one scene before wishing and hoping for her to find a way home in the next.
It's this ability to connect with the inner desires and fears of characters, which both Lindelof and Moore have shown in their previous work on Lost and Battlestar Galactica, that are more impressive than the mystery and scares provided by The Strain or the gorgeously stylistic cinematography of The Knick. It's the characters that come first for both The Leftovers and Outlander, and it's that emphasis on character, of who these people are to themselves and who they are to other people, that make these two series the best of what's been a very enjoyable and engaging summer of television.
Photos via HBO & Starz