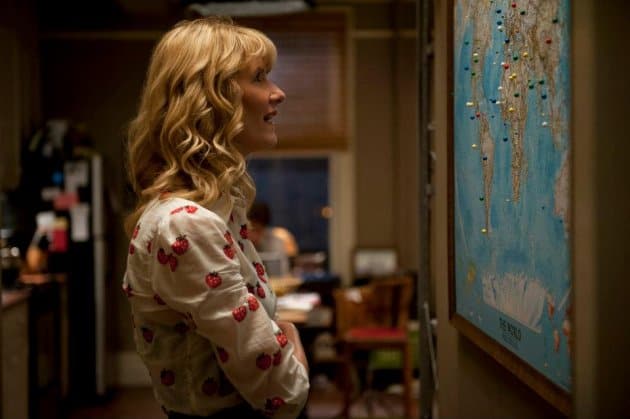 Now that he's with Eileen and has found an inkling of personal fulfillment, Tyler has noticeably cooled down on the plot to take down Abaddonn. He had only recently began to accept his role in Amy's plan to exact justice on the multi-national corporation for their crimes against the environment, but once he met Eileen and indirectly put her in harm's way by his involvement with Amy, Tyler backed away, opting to urge Amy to do the same last week on Enlightened. However, Amy's too invested and too passionate about her cause to pull back now, so what will Tyler do to slow her down instead?
On the next episode of Enlightened, at the behest of Tyler, Eileen has gotten Amy a meeting with Abaddonn CEO Charles Szidon. Tyler's thinking is that Amy having time with the executive will make her less likely to go after the company and protect Eileen's job; Amy can present her case, Szidon can offer a few platitudes and empty promises, and that should be the last he'll have to deal with the thought of losing Eileen. Once Amy gets face-to-face with the CEO, though, she gets a six-figure job offer doing something she loves and something where she might be able to become an agent of change. However, Jeff isn't supportive of the idea and tells her that the story will run regardless and that Szidon will go to jail. Is it possible that Amy will regret ever beginning this entire investigation?
Elsewhere on Enlightened, Amy has a tense meeting with Levi over her relationship with Jeff, while Dougie goes off the rails when official word about the future of Cogentiva comes out.
Enlightened airs Sunday at 9:30 on HBO. You can check out spoilers for upcoming episodes here and here.
How will the meeting with Szidon change Amy's plan to take down Abaddonn? Will Dougie's reaction to the news about Cogentiva draw too much attention? Are Levi and Amy done for good?