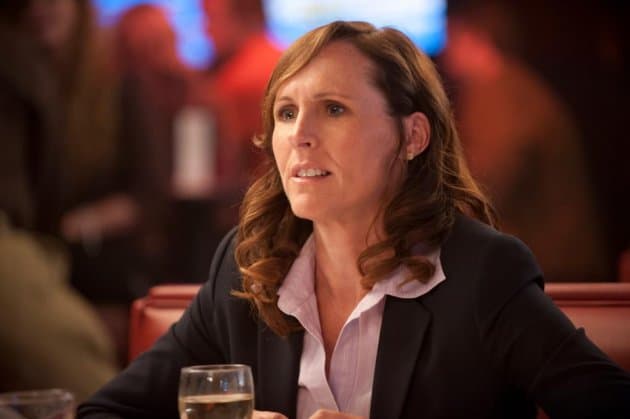 Above all things, Amy wants to get her message out there. However, for much of Enlightened, no one has bothered to pay much attention to the blonde from the basement spouting nonsense about bringing down a multi-national corporation. In connecting with Jeff, Amy not only found someone who believes in what she's trying to do, she found someone who knows how to network with people and to get a story to the widest range of people possible. Will Amy embrace the latest ideas Jeff brings to her about how best to further her cause?
On the next episode of Enlightened, Amy has a new Twitter account in which to espouse her views on life, change, and Abaddonn. At the moment, not many people are listening (her number of followers is in the single digits), but it's a good way to expand her reach, interact with people all over the world who hear about her story, and find allies in her quest to bring down Abaddonn. In addition to the Twitter account, Amy is invited to a gathering of liberal intellectuals by Jeff, which could add to her team, both in capital and in connections. Granted, Amy's not been great at bringing people to her side, but she'll be in a room with like-minded, proactive people for the first time since she began her journey; if she can't inspire at least one person to join her fight at the gathering, she might not be able to at all.
Elsewhere on Enlightened, Dougie has figured out who hacked into the security breach, leading him to attempt to turn Tyler against Amy, while Amy has a run-in with Abaddonn CEO Charles Szidon.
Due to the Super Bowl, Enlightened airs Saturday at 10:35 on HBO, with a repeat scheduled for the show's regular time slot of Sundays at 9:30. You can check out spoilers for the four February episodes of Enlightened here.
Will Amy be able to adapt to social media and use it to further her cause? How will the run-in with Charles Szidon impact her passion for revolution? Can Tyler keep focused on the objective with Dougie attempting to turn him against Amy?