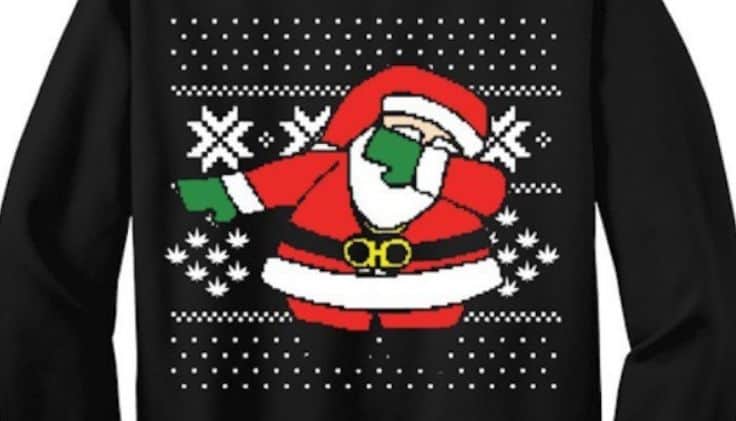 If you have seen any ugly Christmas sweaters at your local Walmart chain recently, you might have been a witness to a hotly contested (soon to be legal dispute) between rapper 2 Chainz and the multi-billion-dollar franchise. The rapper has been selling ugly Christmas sweaters around this time of the year for a few seasons now, working to raise money for low-income families that cannot afford to provide for their homes during this trying time of the year.
So, what has the rapper thinking that Walmart has overstepped their boundaries? Walmart is selling a line of clothing this holiday season that features an image of a Santa dabbing. Why this is such an outrageous ordeal to the acclaimed rapper is that the graphic being used on the franchise's clothing is almost identical to the graphic that is used on every single one of 2 Chainz holiday clothing offerings for his charity.
While this is still very much in the early stages of being contested, 2 Chainz appears to be rather outraged by the carbon copy being used and can't imagine where they would have gotten the idea that they were somehow allowed to use the graphic that he had patented for his own sweaters. The injustice was first brought to light via a social media post that the rapper put on feeds showing the likeness between his line and what Walmart is selling, with a concise explanation about patents and infringements on his graphics.
While the incident has already sent many of the rapper's fans into a frenzy as well, targeting Walmart in their blasts on social media posts, it does not appear as though the business giant is prepared to get involved in the dispute at this time. Even though the rapper, and many of his fans have attempted to bait Walmart into explaining themselves, there has been no official comment made from the company in response to these allegations as of yet.
It is believed that due to Walmart's affiliation with so many third-party sellers for their online faction of the business, that it might take some time to determine who is actually solely responsible for this product to get the go-ahead to hit physical shelves and be sold online. 2 Chainz remains convinced that the dispute is open and shut, and no matter the single person that might have okayed the graphic to be used, it was never theirs to begin with. He entirely blames the multi-billion-dollar company for their involvement in the travesty, and jokingly even remarks "Walmart gone buy me a house".
As for his charity, dabbing Santa Christmas sweaters remain on sale for those looking to get authentic swag from the rapper while at the same time helping those in need. You can find links to the official stores for this line of products through the rapper's website and social media pages. While he is upset about this happening against his charity, 2 Chainz legitimately wants this wrong righted so that those who struggle through the holidays in low-income neighborhoods can still benefit from the help this charity provides.