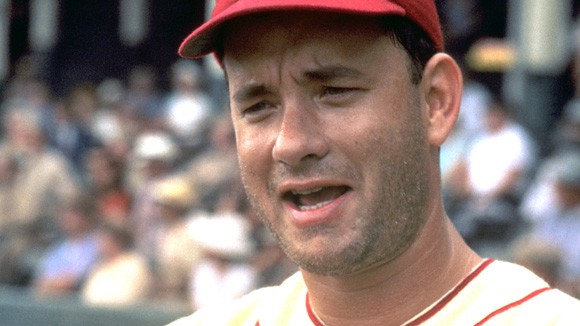 America has had its share of celebrities in public office, in fact, former President Ronald Reagan was once a famous actor. If you could choose, which celebrity would you pick to be the president of the United States? According to a recent internet poll, there are around 40 that were frequently voted for in a mock up. Even though he gave a rousing speech at the 2015 MTV Video Music Awards, Kanye West is not among them. It appears that he will need to work on is public speaking skills. We've chosen the top 20 celebrities that people would like to put at the helm of our nation.
Here are the favorite choices who received the most votes from people who think they should run.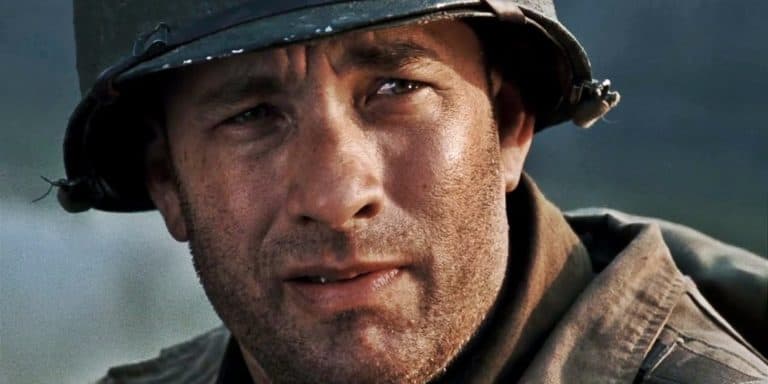 Tom Hanks
Hanks is 60 years old this year. He is one of the most beloved actors in America today and was voted the most popular choice to run for President, but what could we expect from him as the leader of our country? He supports same sex marriage, the use of alternative fuels and several environmental causes. He has been generous in supporting a variety of Democratic politicians, and was a supporter of Barack Obama in 2008. In 2012, he narrated a documentary about the changes that Obama made titled "The Road We've Traveled." He supported Hillary Clinton in her bid for the presidency in 2016.
Tom helped to raise more than $44 million to campaign against the 2008 Proposition 8, that would outlaw same sex marriage. He stated that the Proposition was un-American and stood against members of the LDS Church who were spearheading the bill. He later apologized for the remark.
He supports environmentalism and has made an investment in an electric vehicle for personal use. He is also the campaign chai for the Hidden Heroes Campaign of the Elizabeth Dole Foundation. The organization supports the more effective support of military support as well as caregivers for veterans.
Hanks also supports the NASA manned space program. One of his dreams was to become an astronaut. He is currently on the Board of governors of the educational space advocacy organization called the National Space Society. He served as producer for "From the Earth to the Moon," which is an HBO miniseries about the Apollo program. He is a big fan and supporter of the Aerospace program. He received the Douglas S. Morrow Public Outreach Award in 2006, for his annual contributions to help raise awareness of the public about space programs.
Hanks was honored as an inductee with honorary member status of the United States Army Rangers Hall of Fame in 2006. This was bestowed upon him for his role in "Saving Private Ryan." He is also the national spokesman for the World War II Memorial Campaign, the honorary chairman of the D-Day Museum Capital Campaign and he has been cited for the many related works that he has authored or helped to produce. He has received several other awards and honors including the Kennedy Center Honors Medallion in 2014; The Presidential Medal of Freedom in 2016 and the French Legion of Honor in 2016 for his presentation of support for veterans of World War II.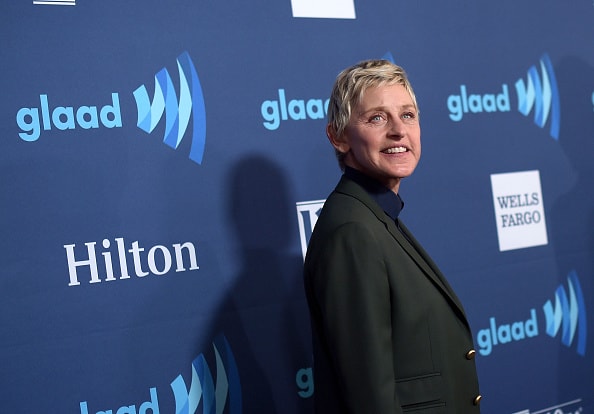 Ellen DeGeneres
Ellen DeGeneres is 59 years old. She received the second highest number of votes from fans who would like to see her run for the presidency. According to Forbes, her estimated earnings is at $77 million. She was also declared as the 50th most powerful woman in the world by the same corporation. She has millions of followers on social media. She came out as a lesbian in 1997 and is a strong supporter of the LGBT movement. She serves as a spokesperson for the Coming Out Project of the Human Rights Campaign. She is currently married to Portia de Rossi. Ellen is an animal rights activist, named PETA's Woman of the Year in 2009. She was named a Special Envoy for global AIDS Awareness in November of 2011 by Hillary Clinton, who at the time was Secretary of State.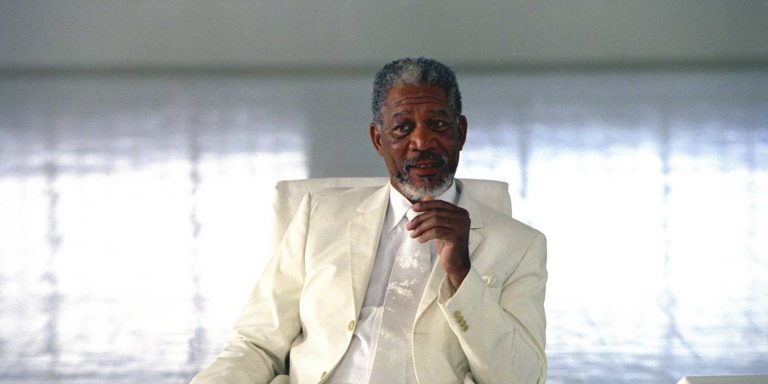 Morgan Freeman
Morgan Freeman is the third most popular choice for celebrity president. The actor is age 79. He joined others in the formation of a Grenada Relief Fund in 2004. The goals of the group were to assist residents of Grenada who were impacted by the natural disaster. The fund has evolved into the PLANIT NOW organization which assists people in preparing for disasters and recovering after severe storms have caused damage in their neighborhoods.
Freeman was a supporter of Barack Obama's 2008 presidential candidacy, but he declined to join the campaign. He joined with Bill Clinton, USMNT midfielder Landon Donovan and USA Bid Committee Chairman Sunil Gulati at the December 1, 2010 US bid committee's final presentation to FIFA in Zurich, for the FIFA world Cup for 2022. He narrated the voiceover for the Democratic Presidential candidate Hillary Clinton video introduction. He stands against racism, but is not a fan of Black History Month, because he believes that "Black history is American history."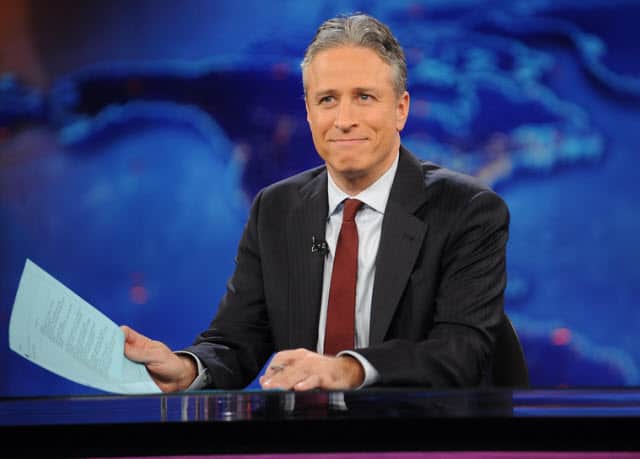 Jon Stewart
Jon Stewart is 54. He is famous for his journalistic contributions and is a member of "The Daily Show. He won a Peabody Award in 2005. He is the fourth highest choice on the roster of celebrities who should run for president. He covered the presidential elections of 2000 and 2004. Stewart also won a Primetime Emmy Award for Outstanding Writing for a Variety, Music or Comedy Program while with the "Daily Show" for ten consecutive years between 2003 and 2012. He was also recognized with a Grammy Award for Best Comedy Album in 2005 for "America (The Book): A Citizen's Guide to Democracy Inaction."
He is a graduate of William and Mary, where he received an honorary Doctorate of Arts degree. He spoke at the University's 2004 commencement, and was also the Class Day keynote speaker at Princeton University in the same year. Stewart was listed on Time Magazine's 100 most influential people of the year. In 2010, he was named the Ask Men Magazines Most Influential Man of 2010.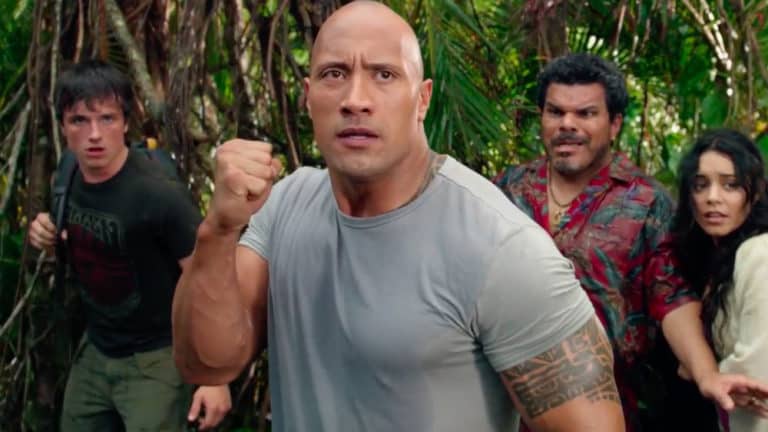 Dwayne Johnson
Dwayne "The Rock" Johnson is 44. He is listed as number 5 on the list of celebrities who should run for president. He published his autobiography in 200. It became a New York Times Best Seller. He made the Guinness World Record for taking the most selfies in three minutes, coming in with a total of 105. This happened on May 21, 2015 t the "San Andreas" premiere in London. The actor is also known for his wrestling career in the WWE.
In 2000, he appeared at the Democratic National Convention on behalf of the WWE non-partisan "Smackdown Your Vote" campaign. Dwayne registered as an independent, favoring the Republican party and he spoke at their 2000 Republican National Convention.
He founded the Dwayne Johnson Rock Foundation in 2006. It is a charity that works with terminally ill and at-risk children.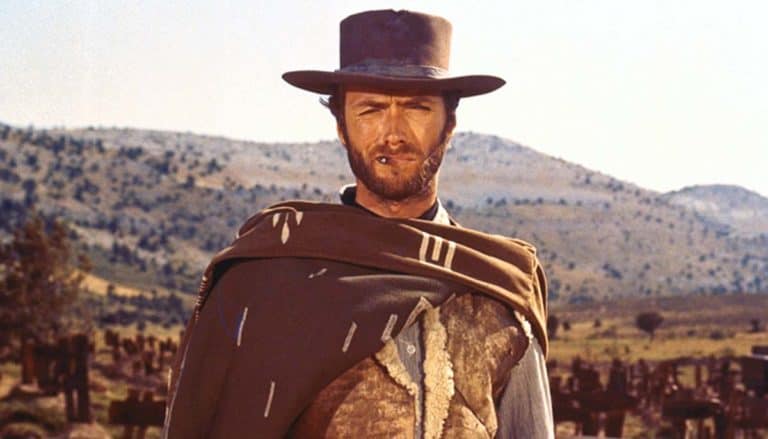 Clint Eastwood
Clint Eastwood is 86. He is ranked as fifth for being a desired candidate for the United States presidency. He is registered as a Republican and endorsed Richard Nixon in the 1968 and the 1972 Presidential campaign. He later criticized Nixon for his management of the Vietnam War, stating that it was "immoral." He was opposed to the Korean War, the Vietnam War, The conflicts in Afghanistan and in Iraq. He is more libertarian in his political positioning. He is neither conservative nor liberal, although his stance on civil rights veers towards liberalism. He is pro-choice on the abortion issue as well as a supporter of same-sex marriage.
Eastwood is a supporter of legislation for gun control, but only to some degree. He believes that all guns should be registered. Eastwood served as mayor of Carmel-by-the-sea in California for two years. He supports small business interests and is also an advocate for environmental protection. He was appointed to the California State Park and Recreation Commission by then Governor Davis in 2001, and again by Governor Schwarzenegger in 2004. He has definite political opinions and is straightforward in sharing them. Eastwood has been involved with politics for decades and brings experience as well as insights to the arena.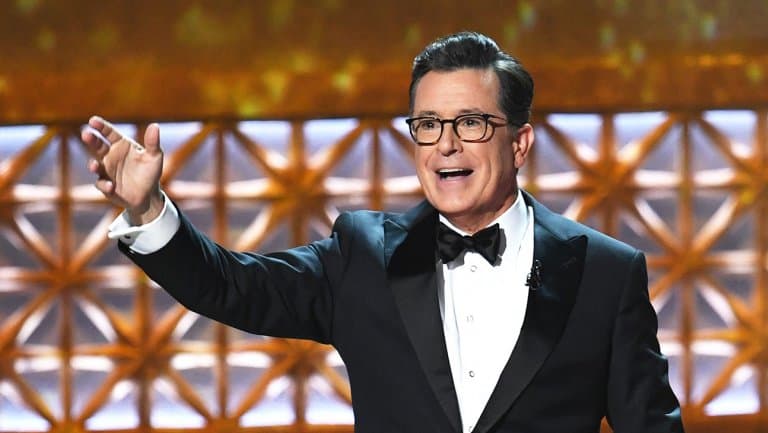 Stephen Colbert
Stephen Colbert is 52. When attending the 2006 White House Correspondents Association Dinner, he delivered a routine that targeted the president as well as the media. He's been delivering satire for decades and is known for his scathing commentaries on political personalities in the spotlight. Colbert hinted in 2007 that he was considering running for the presidency. This created a round of speculation, particularly increased after his book "I Am America (And So Can You) was released. His candidacy was announced on "The Colbert Report" on October 16, 2007. He intended to run on both Democratic and Republican platforms. He bowed out of the run as a Republican when it came time to pay the $35,000 fee that was a requirement of filing for the South Carolina primary. He campaigned under the Democratic ticket. The Democratic Party executive council refused his application to appear on the ballot. It was then that he withdrew from the race.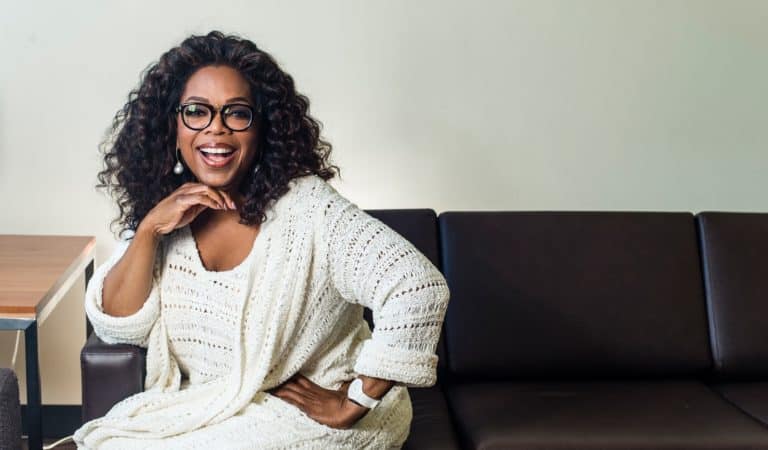 Oprah Winfrey
Oprah Winfrey is 63. She has been named by both CNN and Time.com "the world's most powerful woman." She is eighth on the list of celebrities who should run for president. Winfrey has also been listed as "the most influential woman in the world" by The American Spectator" and as an influencer of the 20th Century by TIME from 2004 to 2011. She has received numerous such accolades and when Barack Obama was Senator, he mirrored these sentiments. Her alpha status has given her a high degree of credibility. These are some of the reasons why her fans believe that she would make a suitable presidential candidate.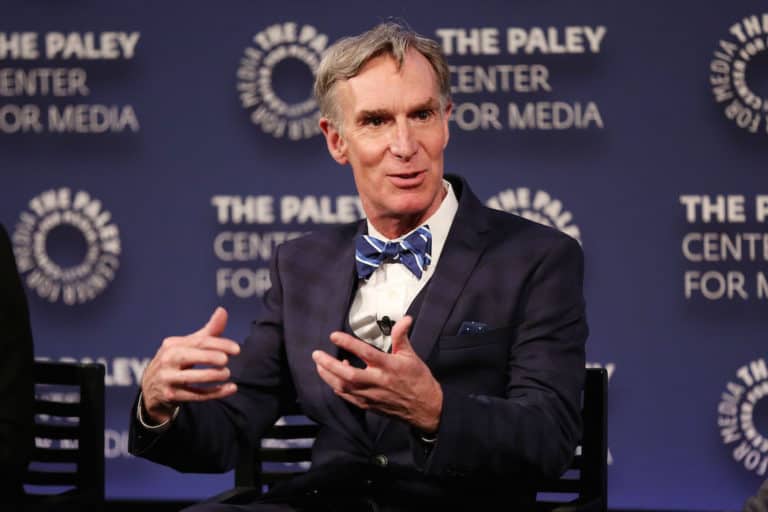 Bill Nye
Bill Nye is 61. He served as the commencement speaker at Rensselaer Polytechnic Institute. He also received an honorary doctor of science degree from the institution. Nye received a similar degree from Willamette University as well as from Rutgers University. Lehigh University awarded him an honorary doctor of pedagogy degree in 2013. Fraser University also awarded him an honorary doctorate. In 2010, he received the Humanist of the Year Award which was bestowed from the American Humanist Association. He is well known for his speaking about scientific topics, but even better known for demonstrating what he talks about.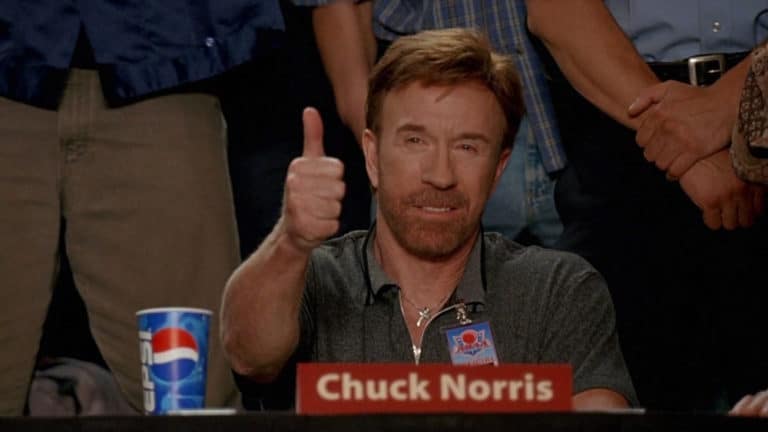 Chuck Norris
Chuck Norris is ranked tenth on the list of celebrities who should run for president. He is 77. His birth name is Carlos Ray Norris. He is known as an actor, screenwriter, film producer and American martial artist. He served in the United States Air Force prior to establishing his Chun Kuk Do school of fighting. He is a republican who has given monetary donations to help fund Republican organizations and candidates. He is an avid supporter of gun rights but does not believe that the public schools movement to support the Day of Silence is proper. He began writing a website column titled 'WorldNetDaily" which is a news site.
He shared his thoughts on country, loyalty, freedom, family and faith. He also included some kickboxing musings. In 2007, he endorsed Arkansas Governor Mike Huckabee for his presidential bid. He endorsed Newt Gingrich in the 2012 presidential campaign for candidacy. In 2016, Norris once again endorsed Huckabee until he ended his race. In the end, he endorsed Donald Trump in the general election. Norris was also a firm supporter of the Prime Minister of Israel Benjamin Netanyahu in both the 2013 and the 2015 elections.
Chuck Norris received the distinction of honorary United States Marine at a dinner held at Gen James T. Conway's residence in 2007. In December of 2010, Governor Rick Perry bestowed the title of honorary Texas Ranger upon him.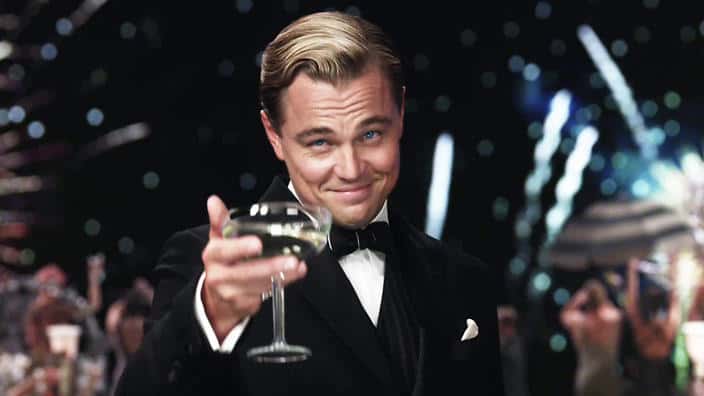 Leonardo DiCaprio
Leonardo DiCaprio is 41 years old. He is an environmental activist who established a non-profit for promoting environmental awareness at the age of 24, in 1998. Although he has concerns for every aspect of the environment, his focus in on preserving the biodiversity of the earth, supporting renewable energy and on global warming. He has joined forces with kindred spirits from countries around the world to promote environmental awareness.
DiCaprio has received multiple accolades from environmental groups because of his involvement in these causes. Some honors include the Martin Litton Environment Award from Environment Now in 2001 and the Global Green USA's Environmental Leadership Award in 2003. He served as chair of the national Earth Day celebration in 2000 and interviewed President Bill Clinton, discussing ow the country's government was planning to deal with environmental issues including global warming.
More recently, DiCaprio's foundation donated $15.6 million for protecting the rights of Native Americans, for wildlife protection and for addressing climate change issues. He has been influential with government officials in achieving movement towards becoming a greener nation in the battle against pollution that leads to global warming and climate change. DiCaprio spoke at the UN in 2016 before the Paris Climate Change Agreement was signed, after being appointed as a UN representative on climate change in 2014. He drives electric hybrid vehicles which are environmentally friendly. He met with Pope Francis in 2016 and discussed environmental issues. The Pope responded by taking action. He appeared in a charity and faith based film titled "Beyond the Sun" after the meeting, designating that all profits from the film would be given to various charities in Argentina.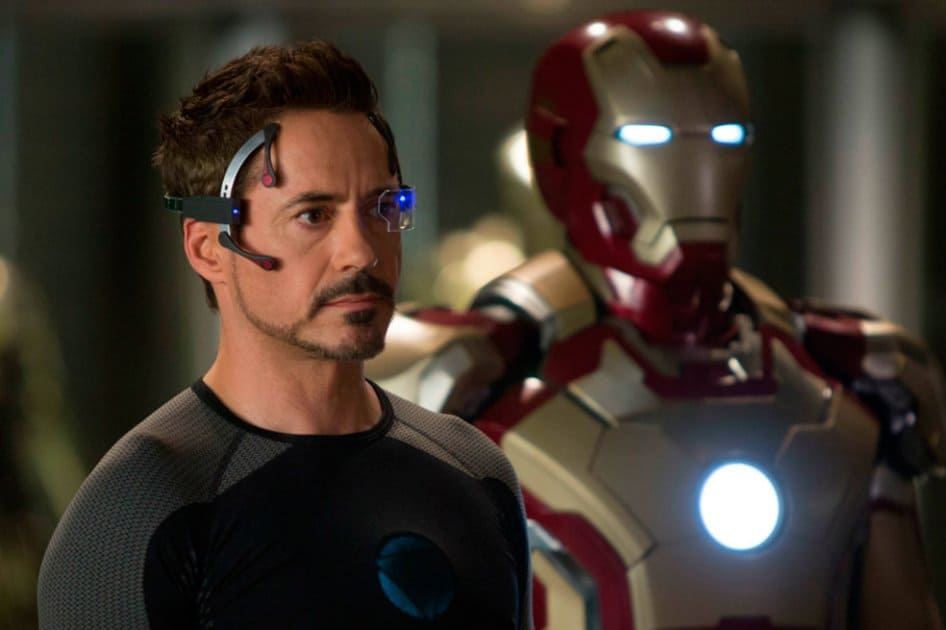 Robert Downey Jr.
Robert Downey Jr. is  52. He doesn't claim to be Republican, liberal or Democrat. He supported efforts to encourage voting in the 2016 election, appearing with other celebrities in a commercial supporting the cause. He currently serves on the Anti-Recidivism Coalition board. Downey is committed to a strong work ethic. He puts in weekends in addition to long hours when he's on the job. He placed tenth in a vote of the people for celebrities who should run for president.
Denzel Washington
Denzel Washington is 62. He is an American actor and former football player. He is also a graduate of Yale University, earning his bachelor's degree in 2010. He earned his degree in film studies from the University of Pennsylvania. He and his wife Paulette took a trip to South Africa with Archbishop Desmond Tutu officiating over the renewal of their wedding vows in 1995.
He is strong in his Christian faith and reads his bible daily. Washington served as national spokesperson for Boys & Girls Clubs of American from 1993 to present and has also served as a board member for the organization. He is an Independent voter who supported Barack Obama in 2008. He has made large donations to charities including the Nelson Mandela's Children's Fund. He has received multiple honorary doctorate degrees from institutions such as Fordham University, Morehouse College and the University of Pennsylvania.
Revolutionary Armed Forces of Columbia suggested Washington as one of three people who they would be willing to work with in the negotiations for the release of a group of defense contractors that they had held captive from 2003 to 2008.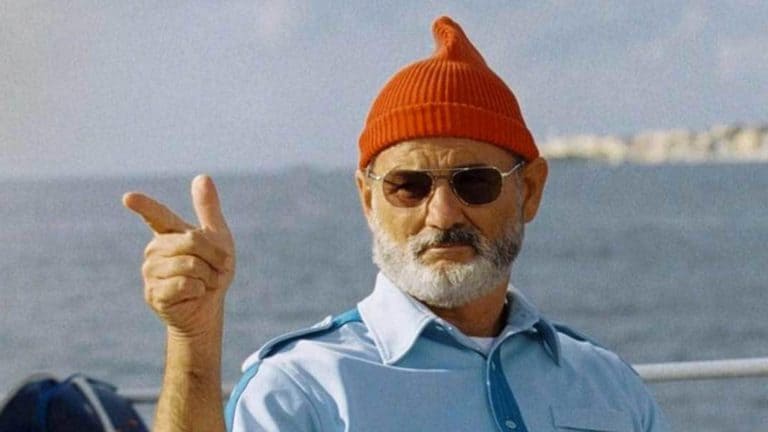 Bill Murray
Bill Murray is 66 and he is ranked fourteenth in the list of celebrities that should run for president. Outside of show business, he is a partner with his real-life brothers in the Murray Bros. Caddy Shack. It is a restaurant in St. Augustine, Florida. He is active in the Charleston, South Carolina community that he lives in. Murray does not rely on a manager or agent for his acting jobs. He remains detached from the Hollywood scene. He received the honor of being awarded the Mark Twain Prize for American Humor by the Kennedy Center in 2016.
Christopher Walken
Christopher Walken is 74. His birth name is Ronald Walken. A hoax rumor circulated about him running for president in 2006. Many fans believed this to be true, and it took Chris going public to dispel the myth. The actor was mildly amused by the rumors. He endorsed President Barack Obama in his bid for the 2012 presidency for re-election.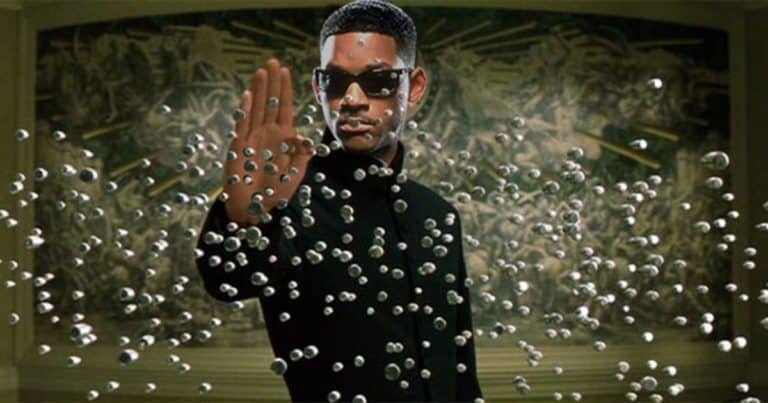 Will Smith
Will Smith is 48 years old. He is ranked as sixteenth in popularity for celebrities who should run for president. The actor, rapper, songwriter, comedian and producer has a net worth of approximately $250 million. He has been named as "the most powerful actor in Hollywood," by Newsweek in 2007. Smith has received five Golden Globe Award nominations, has won four Grammy Awards and two Academy Awards. He has donated funds to Christian ministries, Scientology organizations, the Yitzhak Rabin Memorial Center in Israel and several elementary schools. They are charitable and generous. Smith donated to the campaign of Barack Obama and he and his wife hosted the Nobel Peace Prize Concert which was held in Oslo Norway. He supports the legalization of same-sex marriage.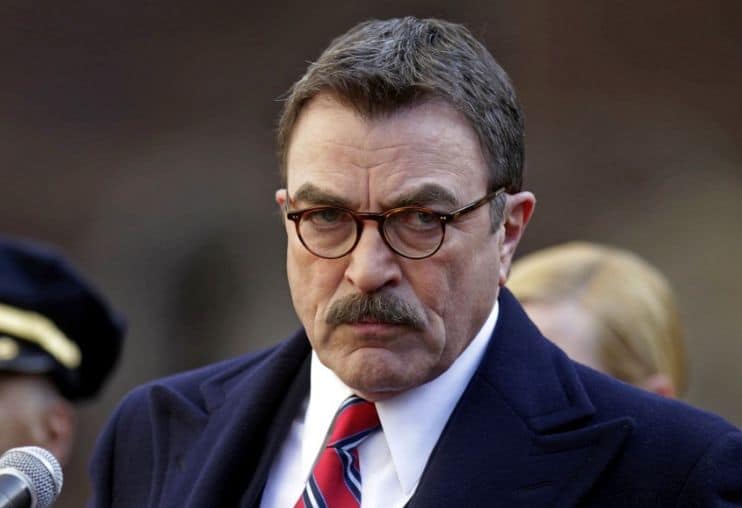 Tom Selleck
Tom Selleck prefers to be known as having a libertarian view. He has put distance in between himself and the conservative label and is a registered independent. He believes in a minimalistic government. He believes that it is time to try new things and to conduct a reassessment to determine what things would promote the common good. He believes that the way to solve society's issues are to come up with individualist solutions and all work together to accomplish this. He leans heavily towards individualism. He spends both time and funds assisting with the Los Angeles Mission homeless assistance program. He doesn't believe in federal financial aid for these organizations, rather that individuals must step forward to make a difference. He served as spokesperson for the Character Counts Coalition to promote the education of young people about the value of responsibility, caring, trustworthiness and respect. He supports gun rights and appeared in an NRA ad in 1999.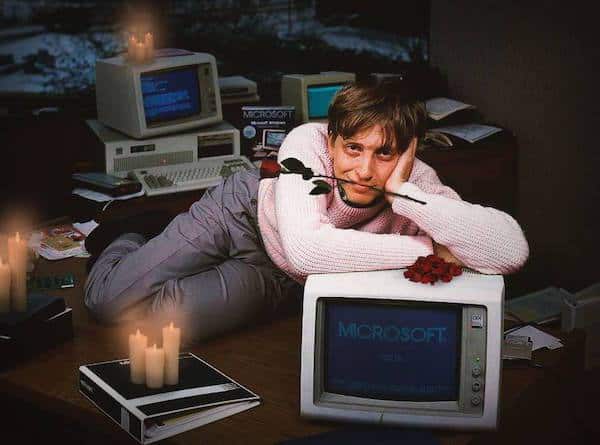 Bill Gates
Bill Gates is 61 years old. He is ranked number 18 on the list of celebrities who should run for president. He is a self-made billionaire who has been named as one of the most influential people from 2004 through 2006. In 2012, Forbes ranked him as the "fourth most powerful person in the world."
He was honed as a Distinguished Follow of the British Computer Society in 1994 and in 2005, Queen Elizabeth II made him an Honorary Knight Commander of the Order of the British Empire. The list of accolades is long. He and his wife Melinda are philanthropists who have won multiple national and international awards for their charity and support of worthy causes.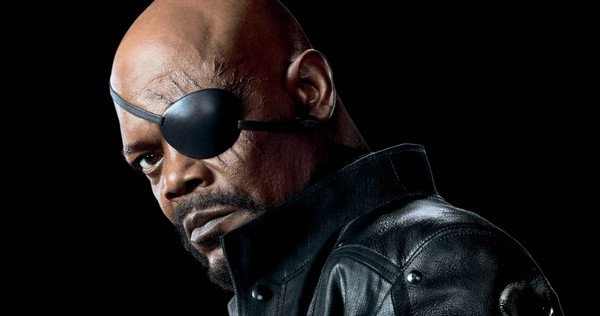 Samuel L. Jackson
Samuel L. Jackson is  68. He attended the funeral of Martin Luther King, Jr. in Atlanta as one of the ushers. He participated in equal rights protest marches in Memphis in 1968. He participated in the taking of hostages at Morehouse College, with the demand for school curriculum and governance reform. He received a conviction for second degree felony charges. He returned to the college in 1972 where he earned his Bachelor's degree in Drama. He became a social worker in Los Angeles, then moved to Atlanta and participated in the Black Power movement. He disengaged from the group at his mother's request.
Michael Moore
Michael Moore is  62. He is an American author, actor, journalist, screenwriter and documentary filmmaker and the twentieth ranked in the list of celebrities who should run for president. He is a political activist who follows the liberal persuasion. Moore believes that everyone should be politically active because it is our right and our responsibility to be involved, otherwise, we don't have a democracy. He was a guest at the 2004 Republican National Convention as well as the 2004 Democratic Convention. His time at the Republican event resulted in personal insults from Senator John McCain. He has spoken at numerous colleges and universities, encouraging all legal age students to vote in the elections. He initially supported Ralph Nader in the 2000 bid for the presidency, but recommended that he not run in 2004 because it would split the vote. He most recently supported Bernie Sanders in the latest presidential election. He was active in campaigning against the now president, Donald J. Trump. He's known for launching political websites that encourage political activism that is in line with his political views.
Save