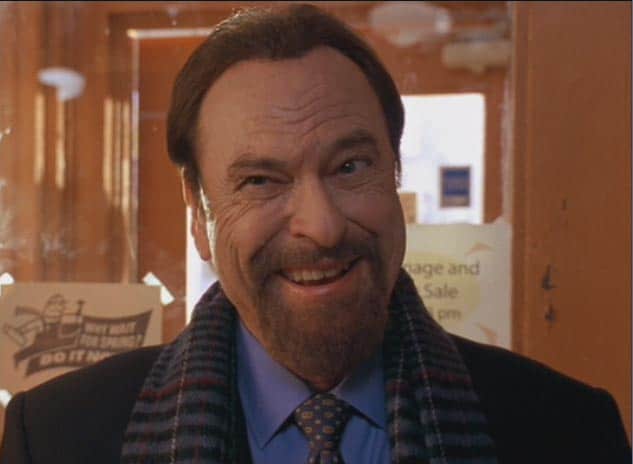 "What is in a name?" Shakespeare asked that question in Romeo and Juliet and the answer is plenty. Hollywood actors have to market themselves or at least have the studios do it for them. In decades past some actors had to change their name to a more American moniker like Dino Paul Crocetti who became Dean Martin, or some found their birth name to be less than fitting as a macho cowboy, such as Marion Robert Morrison whom we know as John Wayne.
Then you have the Estevez family where only Emilio became famous under the Spanish surname while Charlie (born Carlos) took the stage name Sheen that made dad famous although he was born Ramón Antonio Gerardo Estévez but changed it to Martin Sheen to get more work. Martin came up in the age where actors with ethnic names were typecast and often boxed into supporting roles. But some of the best names in Hollywood sound so tough that you can't imagine them ever having been a cute little baby. Often that's because they didn't receive that tough guy name at their christening but adopted it to propel their image to the top.
Here are 5 actors with the toughest names in Hollywood.
Rip Torn
It couldn't get any better name-wise for this actor who was born Elmore Rual Torn Jr., but was nicknamed "Rip" by his family. Why wouldn't you want to use a nickname like that instead of Elmore if you were going after serious roles in Hollywood? Rip Torn was honored as the best-supporting actor for his role in Cross Creek (1983) and also did some comedy, most notably on The Larry Sanders Show. Clean shaven in his earlier films and sporting a scraggly beard in some of his later work, you can bet the guy exudes toughness out of his pores.
Vin Diesel
Just saying the name "Vin Diesel" in conversation makes you feel cool. The name conjures up fast cars, speed and testosterone fueled sex appeal. Could the same be said for Mark Sinclair, Diesel's given name? When Diesel hit the big time starring in action films like the Fast and Furious franchise, men everywhere decided to shave their heads rather than mess with hair products and styling. Vin's fraternal twin brother Paul is also an actor and writer whose billed under the family name, Vincent.
Nicolas Cage
He's a Coppola, everyone knows he's a Coppola but he decided to play down that fact to get work on his own instead of due to his famous uncle, Francis Ford Coppola when he launched his acting career (as if everyone in Hollywood didn't already know the connection.) but we believe you, Nick, really we do. His name is so tough for many reasons, like "he's so wild he belongs in a cage!" or "who let him out of that cage?" Many seeing his overacting scenes where Nick really bugs out agree that Nicholas Cage made the right choice.
Sylvester Stallone
The best part about this guy is he was given this amazing alliterative name at birth! His given name is Michael Sylvester Gardenzio Stallone but in many families where the child has many given names, they call the kid by his or her middle name. It sounds like "he's got stones" or "he's an Italian stallion"–so many tough guy images are attached to Stallone's famous name. To capitalize on the Stallone image, many websites emphasize that he was born in Hell's Kitchen instead of just saying "Manhattan".
Lucy Lawless
Who says only men can have tough names? Lucy Lawless adopted her ex-husband's surname as she was born Lucille Francis Ryan. It was a super smart move on her part, as it goes so well with her kick butt image as "Xena The Warrior Princess" Unlike many female stars who adopt sweet or sexy sounding names, Lucy, although stunningly beautiful, decided to go for action roles before it was trendy.
Save