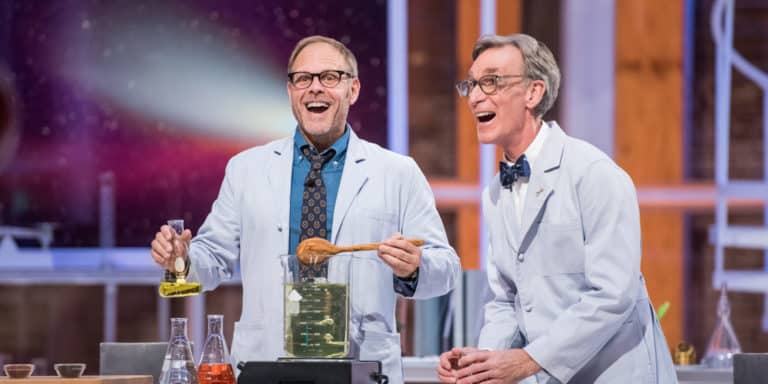 Bill Nye Saves the World Season 2 – Netflix has become an unexpectedly welcome source of incomparable original televisual content in recent years.  They've boldly set forth with new series, first-run movies and even revivals to fondly remembered classics.  While most will eagerly talk about Fuller House and Mystery Science Theater 3000: The Return, the best in this vain of content – Bill Nye Saves the World – is perplexingly overlooked seemingly every time.
A common fixture of 1990's science classrooms, Bill Nye the Science Guy was a series where actor and scientist Bill Nye would teach kids basic science through fun, interactive and entertaining experiments.  It's 21st Century companion, Bill Nye Saves the World, aims to recapture this audience: not school children, but the adults that they have since grown into.  It tackles relevant scientific concepts that have emerged in the years since the series has been off the air, like Anti-Vaxxers and Global Warming, and does so with the same showmanship and panache that we all remember from middle school science.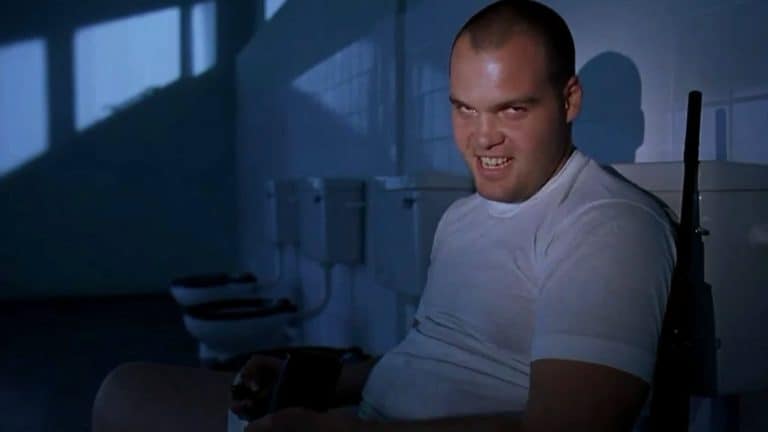 Full Metal Jacket – While Netflix's level of quality admittedly fluctuates from month to month – with some months seeing a massive influx of must-see movies and long stretches of those films being slowly bled from their streaming catalog – it always seems to turn itself around in the end.  Between its semi-regular stable of classics and influx of new titles, there's always something to command viewers' attentions.
Few films, past or present, command quite as much of it as Stanley Kubrick's Vietnam War classic Full Metal Jacket.  Oscillating wildly between comedy and tragedy, it perfectly encapsulates the manic energy and jarring shifts of the era permanently seared into the collective consciousness of the American people.
Guardians of the Galaxy Vol. 2 – While most blockbusters have failed their studios this year, Disney's multitudinous properties have all endured: raking in heaps of money for the film studio and its subsidiaries.  Thor: Ragnarok, Spider-Man: Homecoming, Beauty and the Beast, Coco and, yes, Guardians of the Galaxy Vol. 2 have all done so well because they've all be genuinely great films, with none better than the latest film following the space-faring adventures of a raccoon with anger issues, a talking tree baby and an immature 80's kid.
I'm not exaggerating when I say that, either.  Guardians of the Galaxy Vol. 2 is the best Disney and Disney-adjacent movie to come out in 2017.  It's second in its genre only to Logan and is a clear upgrade to its nearly-as-excellent 2014 film.  By any measure, it is a must-see movie that movie-goers and superhero fans will talk about for years to come.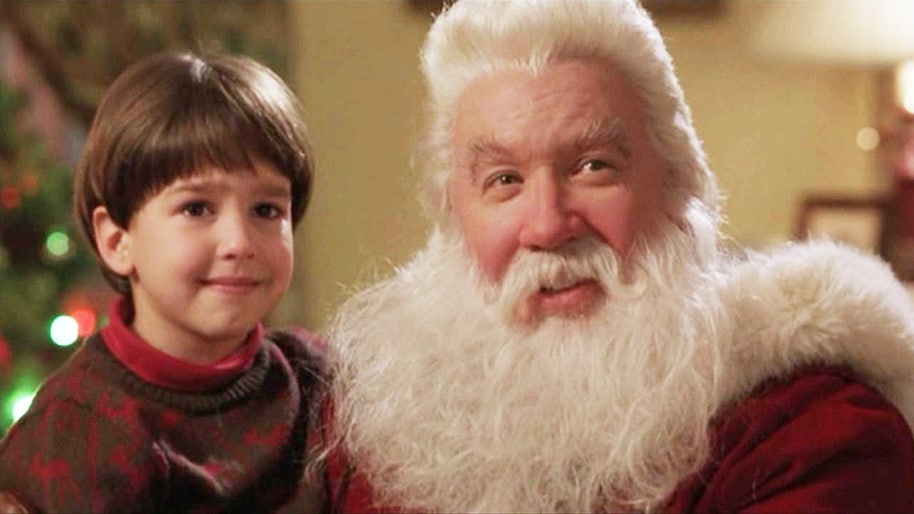 The Santa Clause – Netflix has been having a holiday problem over the course of this year.  Not only is there a dirge of suitable content to watch on the streaming service whenever the latest celebration comes around the bend, but whatever suitable content they do have is invariably pulled in the months leading up to it.
And while December isn't particularly lush with Christmas options, the few it has are excellent, and more is evidently on its way.  Between The Santa Clause and its sequels, there should be plenty of holiday viewing material to get most families through the new year.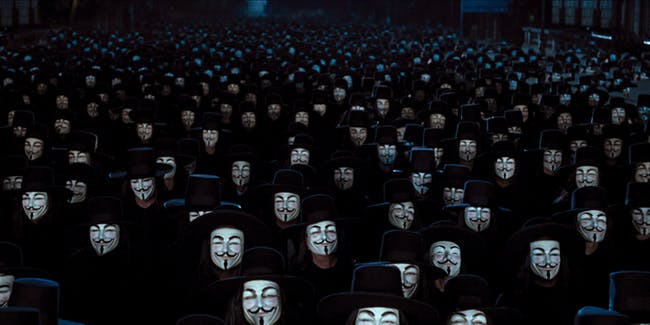 V for Vendetta – Well that was quick.  This movie was just pulled from Netflix last month and is back a scant 30 days later.  Not that I'm complaining, mind you.  It's one of the best superhero movies out there (at least outside of the MCU).
With the dirge of DC movies these days, it's refreshing to have access to one of their best: the revenge-fueled epic following the exploits of a masked vigilante fighting against an oppressive fascist regime.  Between its compelling story, fascinating characters, visual flair and smart script, it is a standout of both its genre and its film studio.  If you haven't seen it, either at all or recently, this is as good a time as any to check it out.