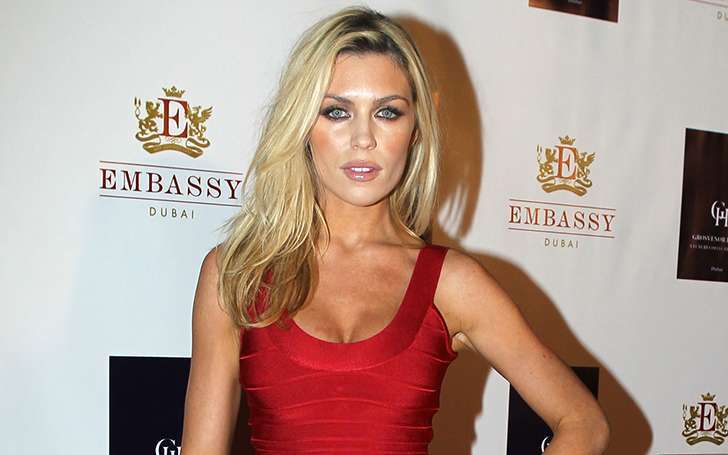 There are those actors that seem to mean a great deal to some of the productions they star in and not as much to others largely because they are either new to the game or are thrown in as needed extras and not even given a credit. Abigail Hawk is one of those actors that some people might absolutely love but if she's not in her element it tends to seem that she'll be left to subside as an extra when it concerns her role in a movie or show. On TV she's been very prevalent and has made good use of her skills, but in movies so far it seems as though she hasn't really done much, which could change in the future depending on what she wants to do and what kind of roles she wants to take on. It's all in her hands really and so far she's made a great reputation on TV, which might be her niche.
Here are a few things you might not have known about her.
10. She got her BA in Theater.
This would make a lot of sense why she would go into acting then since it's one of the most logical directions to go when one has been studying theater for a while. Of course a lot of people do tend to change their mind and go off in different directions when they figure out having a degree doesn't make you an overnight star.
9. She leads a pretty private life.
There are a few things that are known about her but Abigail's private life is something she doesn't really share and to be honest that's something that is for each person to decide on their own when it comes to broadcasting anything on the internet. Some folks just want their privacy and they certainly deserve it.
8. She stars in Blue Bloods.
The show is pretty much another cop program but follows one family in particular as the father is the police commissioner and his kids all have something to do with law enforcement in one way or another. As cop shows go it's been lauded as one of the better ones and having Tom Selleck attached to it can't hurt either.
7. She's kind of tall for a woman.
She stands at around 5'8″ which isn't huge but is taller than the average and thus makes her above what's considered normal. Of course there seem to be a lot of women in Hollywood that are above average so maybe that's what producers and directors look for sometimes.
6. She keeps herself in good shape.
Keeping a healthy lifestyle, staying active, and eating right is how she keeps in shape. A lot of people in Hollywood tend to live this way largely because they survive based on how they look and how well they can fit their roles when they get them. Some roles that are taken wouldn't work quite as well if they didn't watch what they ate and just decided to pig out now and again.
5. Her net worth is about $800 thousand.
She's definitely not worth as much as some celebrities but that's still a hefty amount. It seems odd to say how much someone is worth but when you're overall worth depends a lot on your job you tend to do the best you can and make sure that your net worth doesn't go down.
4. She's very active on social media.
She has a very healthy following on social media and tends to keep herself busy updating sometimes whenever she feels the need. Social media after all is what really rules a person's reputation sometimes and keeping upon on trends and information that could be useful to your career is something a person might be interested in now and again.
3. Her career started in 1995.
Abigail has been in the industry for a while and surely knows how to compose herself and how to get gigs when she wants them or when she thinks she has a good chance at them. Whether she's the person that gets called or if she has to audition is hard to know since she doesn't share a lot of information but it would almost seem as though she might have to show up from time to time and be ready to read for a part.
2. She had a small role on Law & Order: SVU.
A lot of actors have had small roles on this show and barely been noticed, but just being there is something that anyone should be able to say is kind of impressive considering how long the show's been running and the fact that it's so popular.
1. She was in Across the Universe.
Abigail had a very small part as a protester/flower girl and went uncredited for this role. It was a pretty busy movie so finding her might be kind of hard.
She's not a nobody, but she definitely has a niche she belongs to.