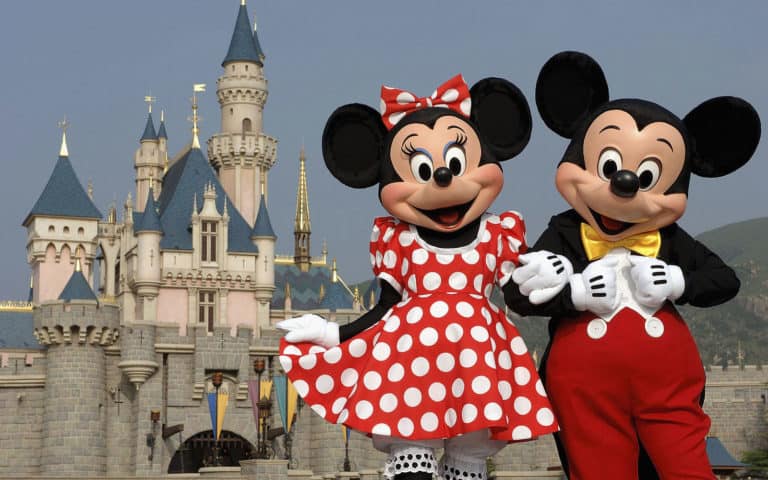 You might have thought that Disney World was big, but the actual size of it is something that comes as a huge surprise. Disney World is actually 40 square miles of land, which makes it the same size as San Francisco and about two times the size of Manhattan. Now take the time to figure out just how many people each city hold and then allow your eyes to bug out of your head when you realize that this place isn't even classified as a town, but an AMUSEMENT PARK. That's right, so many people have known about the nature of Disney World for so long but have never really stood back and figured out just how big it really is that this should come as something of a shock. If you thought Disneyland was big then Disney World is humongous.
This is the kind of place that you absolutely cannot see everything in a single day, or even two or three. You'd have to be moving like the Flash to see everything and even then it's debatable if you'd be able to enjoy it all. The number of attractions and sights that are packed into the park are so numerous that you might need a couple of weeks at the very least to fully enjoy them all. That seems massive enough that Disney World should be labeled as its own city instead of being listed as located adjacent to Kissimmee and Orlando. Yeah, it's not technically its own city, but it's listed with coordinates and as being closer to both cities than anything else. Are you getting an idea of just how big it is now?
Here's another hint, Manhattan's population is roughly 1.6 million people at the most recent count, and Disney World is double its size. Think about that, and now think about how many people the park could have crammed into it during peak seasons. That's a big, BIG place. And now think on this, about 35 percent of the land that is owned by Disney World has been developed. 25 percent of it has been left alone and designated as wilderness preservation land. They still have room to grow and more space in which to add attractions despite being so big already. This is a mammoth-sized park that doesn't seem to be slowing down in its growth anytime soon, no matter what might come.
At this point in history Disney has become one of the most dominant corporations to ever exist, which is something a lot of people might have thought would never have happened. Quite honestly people used to think that Walt Disney was all about cartoons and funny kids movies and wouldn't amount to much more than that. But if you've been paying attention throughout the last decade and more Disney has snapped up every valuable piece of property it could when possible and has been expanding so far and wide that it almost seemed inevitable that it should come crashing down. But if you go to Disney World and take in just what they've done and the scope and size of it, you'll see that so far those roots are holding strong and are fully capable of taking on even more in terms of expansion.