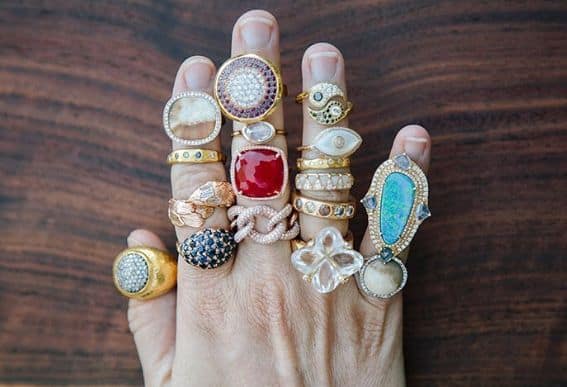 While it may not get the coverage of Kim Kardashian's robbery, another star has had quite a bit taken from her in the last 24 hours.  Singer Alanis Morissette had $2 million in jewelry taken from her Brentwood home in California.   Unfortunately this is even't the first time that Morissette has been robbed of jewelry.   Recently it was reported that over a span of 7 years her manager has stolen upwards of $5 million in jewelry from her.   Reports say that he faces up to 6 years in jail for the crime.
Neither Morissette nor her husband Mario Treadway (or their two children Ever and Onyx) were in the house at the time of the burglary last Thursday. Late last year, the Canadian singer posted the below picture of some of her jewellery collection that she has been 'quietly collecting for years' on Instagram.
There is no word on whether or not this robbery has anything to do with her manager.  All I can say is that it's good that she or her kids weren't in the house.  Perhaps whoever did the robbery knew this so that could narrow down the suspects.  We'll keep you posted if we hear more.