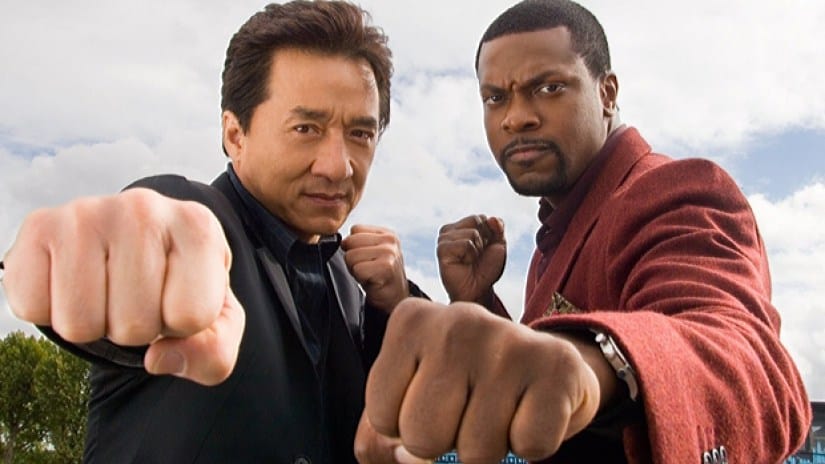 Chris Tucker has confirmed that Rush Hour 4 is definitely happening and right now a lot of people are either getting really excited or hanging their heads and asking 'why?'. There's a good reason for both reactions and everything that might happen in the middle since back in 1998 when Rush Hour first came out it was golden. The movie was something that had been seen before but it was done in a style that was still fresh enough that people laughed and cheered the characters on, thinking that it worth their time and was done in a fashion that was fun and engaging. You've got one of the worlds greatest martial artists paired with one of America's biggest mouths attached to one of the biggest egos, so of course it was going to be a strange matchup.
The second movie had a rough time getting going but it finally did and became something kind of mediocre but with decent action sequences and a bunch of one-liners and funny scenes that pulled it through well enough. But by the third one things were finally starting to get a little blah and a lot of people noticed it. Both men have been getting older with the distance between each movie and now, twenty years later, there's a big question as to how much they're going to be able to do and what the movie is going to be like as a result. It's already been proven that they're a great pair when they're together, the chemistry is there and they can play off of one another without much effort. But the story line will need to be something that either hasn't seen before or something that will focus on a part of their lives that hasn't been fully explored yet.
Will Carter finally get into the FBI? Will Lee ever hook up with a woman he can keep? There are parts of their relationship that haven't yet been fully explored, but the idea that it will remain interesting is hard to see without really delving into it that much. So far there's no date that this movie can be expected and there's not even a lot of assurance that it will happen even though both Jackie Chan and Chris Tucker have said it will. Their word seems like it should be good, but after hearing that they passed on one script after another until finally coming across the right one for their purposes it's still up in the air as to what's going to happen.
They've been to each other's country, they've even been to Paris in the third movie, now it's a question of where the movie is going to be filmed and what kind of content is going to roll out. There's also the idea of whether this will be the last one of if they're going to think of doing more. The moans and groans you might hear are the collective sounds of those hoping that this could be the last one, if only to preserve the dignity of the films and end them on a good note.