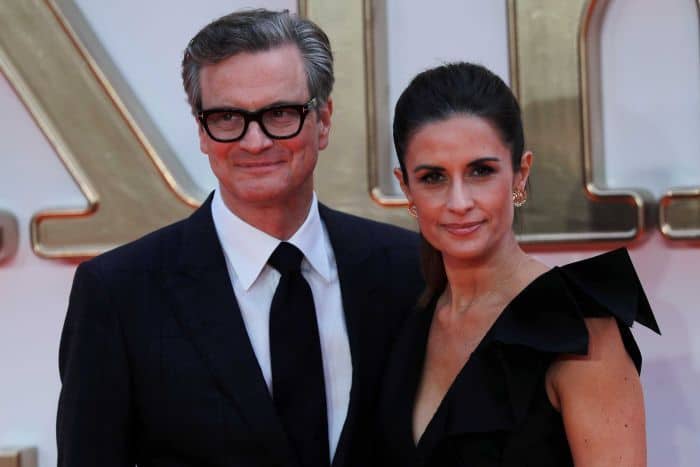 What is your first memory of Colin Firth? For me, it was his role as Jamie in Love, Actually. Some say that it was the only truly romantic storyline in the movie. It is hard to choose between the Lake scene (https://www.youtube.com/watch?v=wmmojewOIv4) and the Proposal scene (https://www.youtube.com/watch?v=iTHksT8tv2Y) for the best romantic scene. But that was just a movie – naturally. The fact that his real life wife just happens to be Italian and he is about as British as they come has nothing to do with the movie, right?
So we can come back to reality and announce that Colin Firth has just become an Italian citizen. This is not life imitating art (at least we don't think so) but a practical move for the actor and his wife (who we hope already has Italian citizenship). The confirmation of Firth's Italian citizenship came from no less than the Italian Interior Ministry. It was a family affair in the making. Two of Firth's children already have dual citizenship, and they were probably wondering what took him so long. (The Interior Ministry also confirmed his wife's Italian citizenship.)
Firth expressed some uncertainty about the potential changes Brexit could bring to his native country, and he affirms that he is not leaving Britain. But the underlying, unspoken motivation here seems to be that he wants a reliable legal options should any upcoming changes are not in his or his family's best interests. And the fact that Italy is one of a very few European countries that allows dual declarations of nationality. Despite his stammering in Love, Actually, Firth actually is fairly comfortable in speaking Italian.
While much ado is being made of his statement that Brexit is a major consideration for his decision, that appears to be overblown. His primary reason is his family, and while Brexit is worth mentioning it is not his fundamental reason for the decision. He and his wife have a home in Italy, but he confirms that they will remain in Britain to continue with his filmmaking and acting duties.
What cannot be overlooked is the possibility that Colin is concerned for the physical safety of his family. The continuing terror attacks are making many people on the European continent unsettled, and Britain seems to attract more than the average. American actor George Clooney and his wife have moved back to America, having their own safety concerns about living in England. If Firth is only being diplomatic about his reasons, then time will soon reveal the truth.
Firth is only 47, and has been talking about developing a sequel to Love, Actually. Having the movie set in Italy rather than England would be fitting, especially if there is a significant amount of time spent on what happened to Jamie and Aurelia. Actress Lucia Moniz (Aurelia) has aged well, so moving forward 20 years will not be a problem for the actors or the audience. But for now, it is only a possibility. Colin Firth's family is moving forward and preparing for a happy life wherever they decide to live.