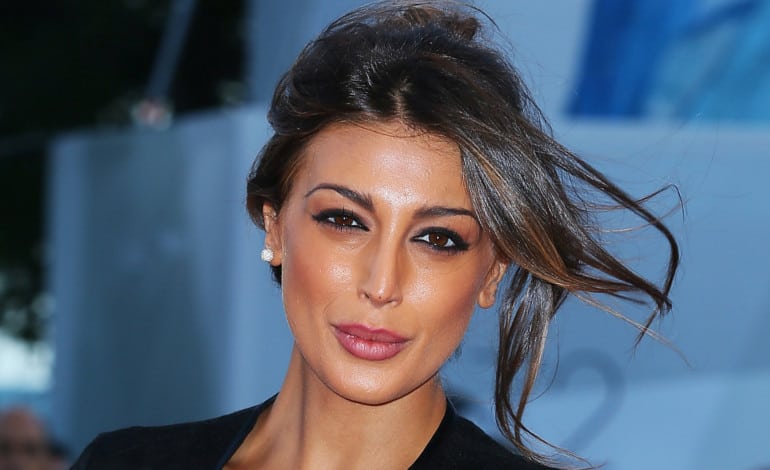 It's tough to say much about a person like Cristina Buccino when there isn't a whole lot on the web other than her social media sites and the few biographical facts that can be found. That she's famous is not a doubt that's being harbored but the fact remains that unless she's done a lot of work on this side of the Atlantic then it's possible that many people might not know who she is. If folks follow her modeling career it might be that they recognize her and would easily be able to tell just what she's done and the kind of work she's known for.
But again, without that kind of exposure it's kind of hard to say "Oh yeah, I know her." Her accomplishments are still impressive since she has done something in her life and she has gotten noticed for it, but trying to find her and see just what those are is a bit of a search. Maybe her career will follow a different path eventually that will put her in the view of many more people, but for now it would seem as though she's enjoying herself, which is usually enough for many people.
Here are a few things I was able to come up with, if you should find any more please don't hesitate to share.
10. She was discovered for modeling at age 17.
It seems as though young women, and men, are accepted as models at a young age in order to take advantage of their potential and to mold and sculpt them into something that could be the next big sensation quite often. While some of them might not go anywhere with a career others seem destined to become something big and quite entertaining. So far Cristina seems content in the career she's built, which is of course a very common goal that many of us would strive for.
9. She has around 2 million followers on Instagram.
This would kind of prove that she is famous enough all on her own since enough people know about her and have followed her Instagram account. Of course with Instagram being what it is getting followers is, for some folks, not all that hard. For Cristina, who is in the public eye quite often, it is no doubt quite easy to keep a following as she is quite beautiful and seems to like the attention, at least some of the time.
8. Her Facebook pages have an impressive following.
There are times when a person has to wonder if celebrities even know about their various social media accounts or if they have others opening them up with their permission.
7. There isn't a whole lot past her modeling a few acting gigs that can be said.
She has had a few starring roles here and there but for the most part her popularity seems to stem from modeling where she has obviously excelled and done quite well.
6. She's still in her early 30's.
Cristina was born in 1985 and is at this time less than a week shy of her 33rd birthday. She's still relatively young and should have enough left in her for a very long career if she so chooses. After all people from all walks of life are staying active far longer than they used to.
https://www.instagram.com/p/BjdmNNInbM7/?hl=en&taken-by=cribuccino
5. There's not a lot to be found on her apart from social media.
Some people tend to have page after page of information on them when it comes to the internet but with Cristina there is a short bio and then a lot more that has to do with her modeling career and social media accounts. Finding anything else takes a lot of work it would seem, and doesn't always yield the results a person might look for.
4. She's from Italy.
Cristina hails from a place called Castrovillari in Italy. Many great actors and other celebrities have come from this country and it remains to be seen if she'll step across the Atlantic and truly stretch her talent out or if she'll remain close to home and decide to become more of a local and internet celebrity.
3. A lot of what she's done with her career has been close to home.
Some people like to stick close to home while others don't mind traveling. It could be that she wants to do the one and still do the other but be able to return home. For some folks it's a comfort thing, and others it's just that they've never seen that much of the world and become intimidated. This doesn't appear to be the case with Cristina however.
2. She seems very confident in front of the camera.
This would of course be the mark of a model as they need to be able to stand in front of the camera, or perform any needed position. But she seems to love getting her picture taken, which is a good thing really.
1. Cristina has been featured in an Italian reality show.
She was on a show called Island of the Famous in 2015 and was the seventh person to be voted off.
Some celebs take a lot of searching to really get anything that might be interesting on them.