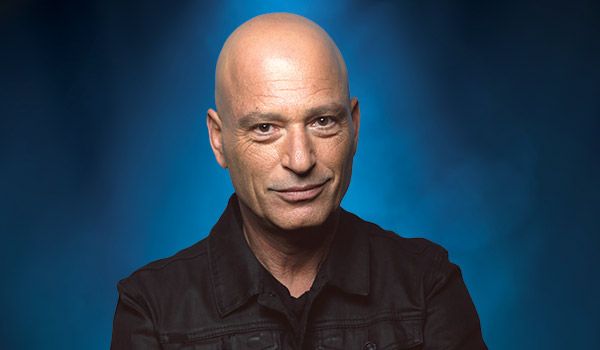 Deal or No Deal is about to join the list of things that are getting a reboot and it will be bringing Howie Mandel back as well to CNBC. This seems to be the era of the reboot now as Hollywood seems to want to keep recycling old shows, movies, and other various things that had had their chance and were either missed or were simply there to plug a hole in the time schedule. Seriously, while the show was loved by a lot of people and still is, simply dredging up the older things in life is becoming kind of a drag really. While there are a lot of people that will be excited to see this show come back there are still those that are shaking their heads and asking "why?".
Rebooting is something that seems to be the trend nowadays and it doesn't allow for a whole lot of creativity when it comes to bringing something back that's already been done. It's admirable that they want to bring the show back and with Howie Mandel no less, but taking a chance on something else that might be entertaining would seem to be engaging in the pioneering spirit that some people get praised for so often. There's little to nothing pioneering about bringing back a show that's already been done, even if folks really do want it back. There's no forward movement there, only a lateral decision to revive something that was put to rest for a reason.
If the show does well when it comes back then the words in this article will be proven to not matter, but if people start to wonder just why the network isn't taking any chances with new shows then it could be that the writers aren't coming up with any ideas or the executives are being gunshy about taking on another project that is untested and therefore a lesser known commodity that they don't want to risk failing with. Of course that's kind of ridiculous because that's how great shows and bad shows alike are discovered and either built upon or discarded. So perhaps the network is banking on something else that people don't know about and figures that placating people with something that's known and proven could be the right answer for the time being. It's hard to know really unless you're in the office when they're talking over matters of what to do with the upcoming schedule. But it seems likely that they're just spinning their wheels at the moment trying to find something that gain the attention of the people in a positive manner.
There's a good chance however that they do know what they're doing, at least insofar as keeping their network running, but it's hard to bank on that when all we see coming out at times are reboots and reruns of old shows that had their shot and were eventually deemed worthy of being taken off the air. It's time for something new, not something old made to look like something new.