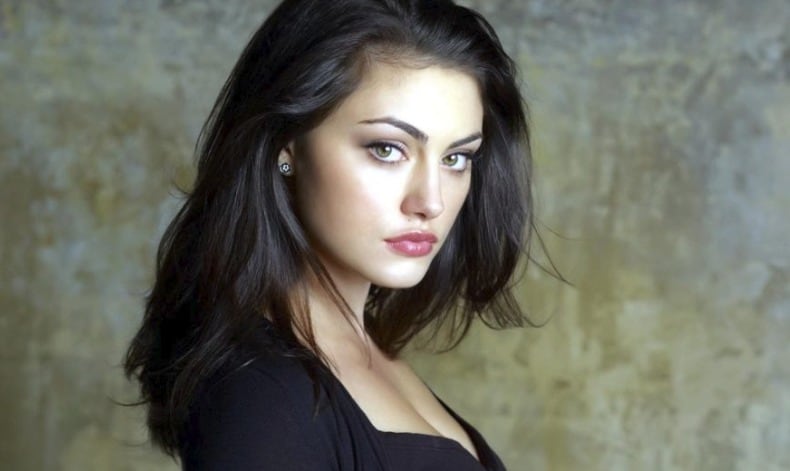 Ella Purnell could very well be a star in the making as she's been on the scene for less than a decade and she's already been seen to be one of the more popular actors around. There's some quality to those that start out strong and keep going with the same level of intensity that's hard to pin down but is still so great that you can't help but want to watch as their career blossoms. Purnell might not seem like anything too out of the ordinary when you watch her but in terms of her acting she is as solid as they come and can slip into her roles fairly easily without too much of an issue when it comes to staying in character. Plus she seems to have a lot of fun with her roles so obviously she's into it and has learned how to have a good time while doing something she loves to do. That's the main point of anything it seems, so long as you love to do it there might still the work aspect that is present and won't go away, but the joy kind of overrides that most times. We'd all be very lucky to have that happen on a daily basis.
As it stands though, her star is rising and she seems to be enjoying the trip so far.
10. She was cast in a theatrical production when she was 12.
Honestly that doesn't seem too amazing in this day and age when people have been starting in the business at much younger ages, but it's still impressive enough to think that a 12-year old could become a stage actor and be considered ready for such a big jump. Let's face facts, there are a lot of 12-year old's that still act quite childish and have trouble concentrating on anything for more than a few minutes at a time since as kids they're still so into what waits to be discovered in the world that they can't be bothered to stay still and pay attention, much less take direction. But there are those 12-year old's that can and will take on a challenge like this with great relish.
9. She comes from a middle class family.
Not every actor is a legacy that's waiting for their shot to add to the family name when it comes to show business. Purnell comes from a very supportive and caring family that has always managed to push her just enough to do what she wants and has been there for throughout every step. That alone is enough to think that she's a little more down to earth and might always remember where she came from. It's also enough to think that she might have a great deal more to prove than many people, which could explain her rise to fame.
8. She was in the cast of Kick-Ass 2.
She played the role of Dolce, one of the mean girls that Mindy had to deal with when going to high school. The great part about it is that even while she was a stooge of the main bad girl, Brooke, she got to puke on the woman. Well, maybe that wasn't the best part for Ella but it was certainly fun for the audience to watch since it meant that the meanest people in school were finally getting some payback.
7. She's a fan of acting as natural as possible.
Ella's not a fan of acting prim and proper all the time and will gladly take on roles that are designed to go beyond the norm and push the envelope. She has no real patience for being fake and wants to take on the kind of roles that will challenge her and force her out of that comfort zone at times. That's someone that needs to be put at the front of the line since it means that she's willing to take on roles that others might disregard as too challenging.
6. She's played a few roles in which she's the younger version of an older character.
A good example would be the role she played in Maleficent, in which she was the given the titular role. She played the teenage version of the popular character and did an excellent job to be honest. That was no doubt a challenge that she was ready to live up to and she did very well.
5. Her filmography isn't that extensive quite yet.
She hasn't racked up a long list of movies and TV appearances yet, but given that she hasn't been around the movie scene for that long there's still plenty of time if she decides to stick with the acting career.
4. She's won a handful of awards.
All of them are for Best Actress so you know she's impressing more than just the audience since as a young actress it's often hard for many women to amass more than a couple of awards in a short amount of time. And if anyone wanted to argue that they're not Oscars then they should try to get into acting and see how easy it really isn't to impress one's peers.
3. She's been active in the industry since 2010.
There's just something about certain dates that seems to attract a wide number of actors when it comes to making their debut. 2004 and 2008 were big years for new crops of actors to come out as well.
2. She has three siblings.
She grew up with three brothers, all younger, so it's possible that she didn't get viewed as the one to protect at all times, but there's still the idea that she might have felt a little more secure knowing that she had three brothers to rely on at times.
1. She had a role in Mrs. Peregrine's Home for Peculiar Children.
Ella played the role of Emma Bloom, the girl that could control the air and was in fact lighter than air. She was one of the most prominent figures in the film and a very big fan favorite.
It's safe to say that we should be seeing a lot of her in the future.