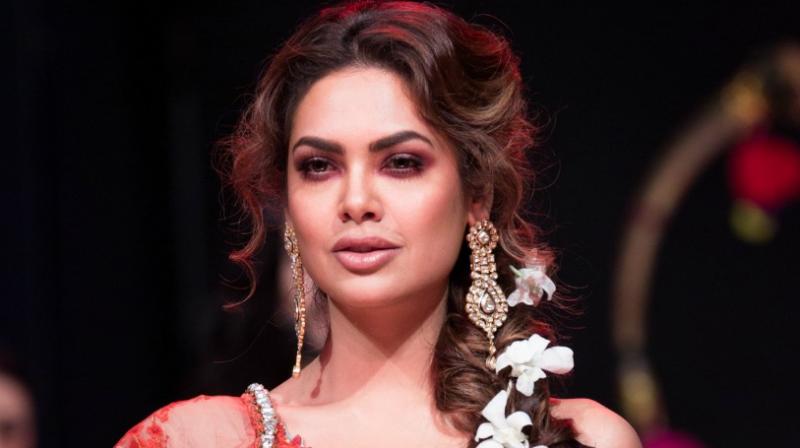 Since winning the Miss India International Title in 2007, Esha Gupta has made quite the name for herself in Bollywood and as a model. There is a seemingly neverending line of rumors that follow her non-stop. Without question, Esha is rapidly outgrowing her reputation as an Indian phenomenon and he is rapidly becoming an international star. No matter how you view the beautiful young actress, the one things are certain is that she has spent the last 11 years refining her craft as an actress and leveraging her beautiful to build her own personal brand. While she is definitely a notable star, there is still so much that you don't know about her, so we decided to create a list of 10 things you will likely not know about this beautiful celebrity.
1. She Is Straight Out of Dehli
When you think about the fact that Esha is from Dehli, it explains a lot. Dehli is an extremely culturally rich city in India. Some of the greatest emperors in the history of the region ruled out of Dehli. The architecture is absolutely amazing and the diversity is unparalleled. You can find everything from bars to temples in Dehli and it this cultural diversity that makes Esha so well-rounded.
2. She is Educated
There is a common misconception that is slowly being debunked. People tend to view immensely attractive women as being dumb and stupid. We are learning that some of the most beautiful women in the world are also the most brilliant. By the time that Esha entered the world of glamour and entertainment, she had already earned a degree in Mass Communications.
https://www.instagram.com/p/Bl-gPJyHpxV/?hl=en&taken-by=egupta
3. She Has a Reputation for Being Photogenic
Some of you will probably suggest that this goes without saying; however, there is a difference in being beautiful and being photogenic. There are beautiful people who are horrible in front of a camera, and then there are those who could not take a bad picture if they tried. Esha has actually won the title "Miss Photogenic."
4. She Does Great Calendar Shoots
Now, I am sure you are thinking that anyone can be a calendar model, but allow me to correct that erroneous postulation. Some beautiful women are designed to strut on the runway, others have a beauty that is ideal for magazine covers, and then there are those who have a beauty that is transcendent. Esha is one of those women who enhances an environment with her beauty. She is one of those rare individuals, male or female, that does not have to stay in their lane because they will own any lane they get into.
5. She Chose Bollywood Over A Scholarship to a Law School in the U.S.
If I have not mentioned the fact that his gorgeous young lady is exceptionally intelligent, I apologize. She proves that beauty is defined in many ways, with none being more prevalent in the other. She chose to remain primarily in India and take on the challenge of building a career in Bollywood versus pursuing a law degree in America. This is a decision that she is definitely not regretting.
6. She Is Very Superstitious
Everyone has little nuances to the behavior that are immensely common to their routine. While some will call this being superstitious, others will simply say its ritual. Let's be clear here, Esha is superstitious. She always insists that her makeup artists put a dot behind her ear before she starts the makeup process. This is to supposedly dodge 'Buri Nazar." She also wears a locket that is supposed to ward off evil.
7. She Has a Car Fetish
I am really starting to like this young lady more and more with everything I learn about her. To say that she has a car fetish is actually an understatement. She is literally crazy about cars, and according to sources, her favorite car is an Ashton Martin V8 Vantage Coupe. To top it off, she was a star in Nat Geo's Supercars during the second season. Is there anything not to like.
8. Top Runner for the World's Most Desirable Woman
Not only is Esha amazingly gorgeous, fun, smart, and love cars, the combination of all these attributes has her in the running to be considered the world's most desirable woman. She recently released a movie, Baadshaho, which has done well at the box office, boosting her appeal. According to Time Magazine, she is rapidly moving up their list of the world's most desirable women. Will she make it to the top? We shall see.
9. She Just Broke the Hearts of Millions
For the longest, Esha has kept her personal affairs private. She is very outgoing and engaging, but her personal business has remained just that. However, recently she made mention that she has been a committed long-term relationship for quite some time. The trickery abounds. I am devastated.
10. Her Father Is In the Airforce
Well, being that Esha's father in an Air Force officer, which likely means he is very protective of his daughter, it is probably best that she is already taken because I am too old to be overly critiqued by anyone. May some of the younger guys have the energy to give it a run. That is, if she ever becomes single again. But, who would be foolish enough to let her go.