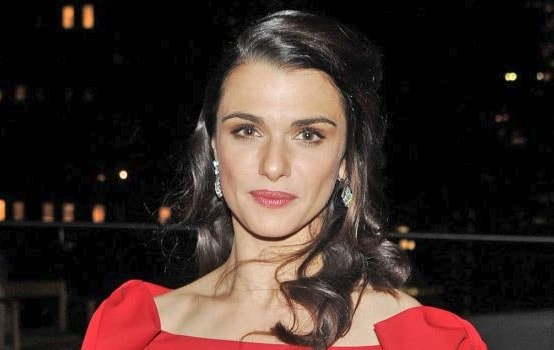 More women than ever are waiting longer to become parents as they want to focus on their careers and enjoy their freedom before settling down to the responsibilities of parenthood. This is certainly the case for Rachel Weisz who recently revealed that she is expecting her first child with Daniel Craig at the age of 48. While some people may be surprised that she is embarking on motherhood as she is nearing 50, she is certainly not the only celebrity to have a child in their late forties or even later. In fact, it is less common than you may think. Here are five more celebrities who were over 45 when they gave birth.
1. Janet Jackson
Janet Jackson enjoyed a successful career in the music industry for most of her life before she became a mother for the first time at the age of 50. She already had two failed marriages when she married third husband Wissam Al Mana in 2012. She gave birth to their son, Eissa Al Mana, on January 3, 2017. She is now separated from her son's father and is pursuing a divorce.
2. Iman
Supermodel Iman is another celebrity who gave birth in her 40s. She married David Bowie in 1992. He already had a son, Duncan, from his first marriage and she has a daughter, Zulekha, who was born in 1978. Her older daughter's father is he second husband, basketball player Spencer Haywood. Iman and David Bowie welcomed their daughter, Alexandria, into the world on August 15, 2000. At the time of her birth, Iman was 45. Sadly, David Bowie died on January 10, 2016.
3. Geena Davis
As a result of focusing on her acting career and several failed relationships, Geena Davis did not become a mother until she was in her late 40s. She married her fourth husband Reza Jarrahy in 2001. Their daughter, Alizeh Keshvar, was born in 2002 when Davis was 46. She then gave birth to their fraternal twin boys, Kian William and Kaiis Steven, in 2004 when she was 48.
4. Kelly Preston
Actress Kelly Preston and her actor husband John Travolta have been married since 1991 and have three children together. Their son Jett was born in 1992 followed by daughter Ella Bleu in 2000. Sadly, their son Jett died from a seizure in 2009. The family were on vacation in The Bahamas at the time of his death. Just a year later, Preston gave birth to their second son Benjamin. At the time of his birth, she was 48.
5. Halle Berry
Halle Berry was considered an older mother when she gave birth to her daughter Nalah in 2008 at the age of 41. Her daughter's father is the French-Canadian model Gabriel Aubry with whom Berry had a five-year relationship. Berry was even older when she gave birth to her son. She has said that she and her then-husband Oliver Martinez were shocked when she discovered they were expecting a baby. They had been married since 2013 and she gave birth to their son, Maceo, in the October of the same year when she was 47 years of age. Halle Berry and Oliver Martinez were divorced in 2016.