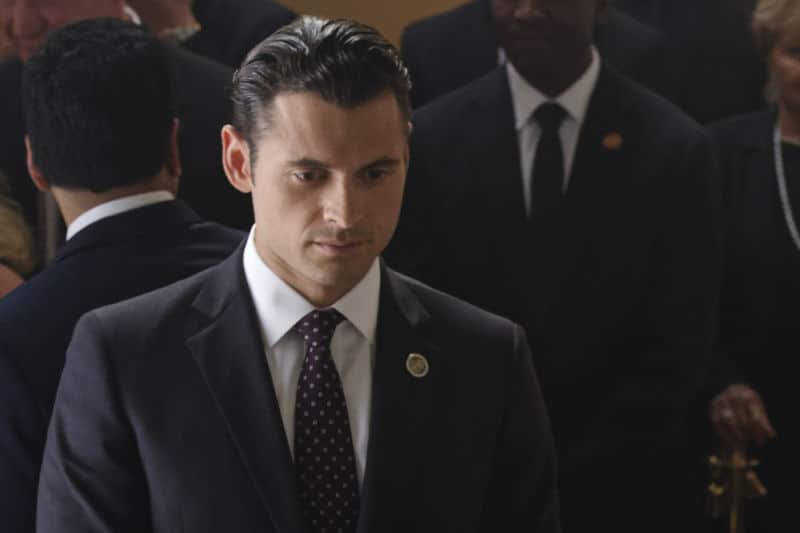 Adan Canto is a Mexican actor who has shown up in Mexican media as well as American media. Currently, most U.S. viewers should know him best as the person playing Aaron Shore on ABC's Designated Survivor, which started up its new season not so long ago.
Here are five things that you may or may not have known about Adan Canto:
Got Started in Mexico
Since Canto was born in Mexico, it should come as no surprise to learn that his acting career started there. He had his first role at the age of nine, but it was not until much later that he started making progress in his chosen profession by entering the world of telenovelas. In time, that provided him with the reputation needed to start showing up in Mexican movies, which in turn, provided him with the reputation needed to start showing up in U.S. productions as well.
Had US Debut in The Following
In 2013, Canto had his first appearance on the American TV screen in the form of Paul Torres on The Following. Said character was not a major character, seeing as how he was but one of a number of cultists surrounding the main antagonist. Still, it provided Canto with that initial foothold, which he has since used to secure more and more roles in more and more productions.
Played Sunspot in a X-Men Movie
For example, Canto played the mutant called Sunspot in X-Men: Days of Future Past. Said character possessed solar-powered flight as well as a number of other solar-themed super-powers, which he used to combat the Sentinels that served as serious threats throughout the movie. It is interesting to note that Sunspot will be making another appearance in an upcoming X-Men movie called New Mutants, but will not be played by Canto a second time. After all, the whole point of X-Men: Days of Future Past was to change the past, meaning that this Sunspot is a younger version of the character who needs a younger actor to play him.
Has Appeared in an American Soap Opera
It is interesting to note that Canto has appeared in an American soap opera in addition to his time with the telenovelas. This happened in 2015 when Canto was chosen to play the character AJ Menendez on an ABC soap opera called Blood & Oil. Said soap opera was unusual in that it was shown at prime-time rather than a much earlier time, but most people who remember it will remember it because it was cancelled within a single season.
Plays Aaron Shore on Designated Survivor
Canto's role on Designated Survivor is much more important than the other roles that have been mentioned so far. After all, the character of Aaron Shore is a series regular, who started out as the Deputy Chief of Staff for the White House but has since moved up to Chief of Staff for the White House. As such, people who are interested in Canto's performances can expect to continue seeing him as Season 2 of Designated Survivor continues to run on ABC.
Save