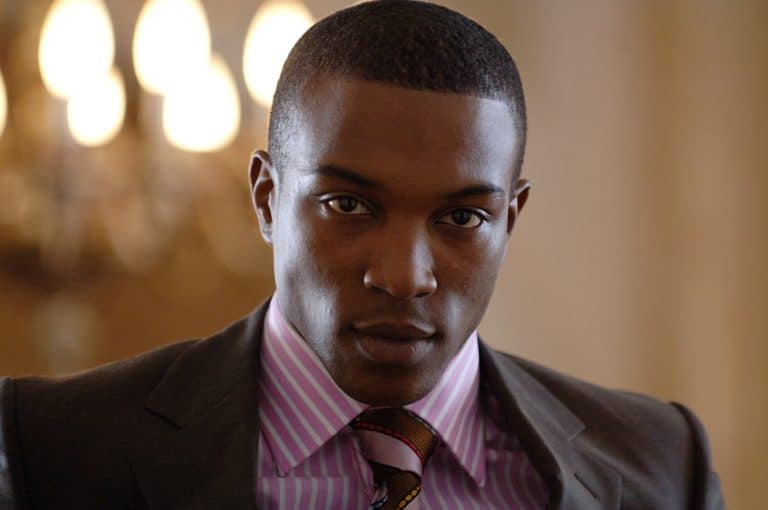 It can be easy to look at famous actors and musicians and believe that they were born with a head start that allowed them to become so successful. However, especially with rappers, this is often not the case. For individuals like Ashley Walters, achieving fame and fortune has been the product of many years of mistakes, trial and error, and hard work.
Walters is likely best known for his work in Get Rich or Die Tryin' and Bullet Boy. However, his career has not followed the typical path of a movie star. His story is moving and inspiring, and he is attempting to use his experiences to help others avoid his mistakes. Here are five of the most interesting facts about Ashley Walters.
5. Ashley Walters Net Worth 
Walters did not have the easiest upbringing. He grew up without his father, watching people that he knew and loved getting thrown in jail regularly. This makes it all the more incredible that he has achieved such success in his career. In 2017, his net worth is estimated to be around $3 million. He has earned such an impressive income through his acting work as well as his music career. Clearly, show business was an escape that Walters managed to take to improve his life dramatically.
4. He has had trouble with the law 
Walters' story is not only remarkable because of where he came from, but also because of the setbacks he has had. He was arrested in 2001 for carrying a weapon and sent to a young offenders' institute for 18 months. He also assaulted a security guard in 2013, a transgression he admitted to in court. He was fined for the assault. These instances of violence are certainly connected to his difficult upbringing, but he hopes to teach others how to avoid his mistakes.
3. He started acting at a young age 
Walters developed a passion for performing when he was only a child. When he was just 10 years of age, he acted in the television show The Young Indiana Jones Chronicles. Several years later, at 14, he appeared as Andy in Grange Hill. He developed his skills in his youth by taking classes at the Sylvia Young Theatre School.
2. He is a successful music artist 
Walters may be best known for his work on television and film, but he has also had an incredible career in music. When rapping, he uses the stage name "Asher D." He was a part of the group So Solid Crew until it split up. Afterward, he released several solo albums including In Memory of the Street Fighter and The Appetiser. More recently, he signed on with SK Records and released two singles, "How You Like Me Now" and "Your Love."
1. He wants to help his children avoid his mistakes 
In addition to acting and rapping, Walters is famous for his large family. From three separate women, he has eight children. The responsibility that comes with fatherhood has not been lost on Walters; he has spoken openly about his desire to help his children avoid the mistakes that he made.
In speaking about this issue, he made it very clear that he is honest with his children. He believes that the best way to help them be better people is to speak candidly about his own shortcomings as a youth. As well, he believes that simply being around is a powerful way to help them grow into good people, as the absence of his own father resulted in a great deal of anger for him.
Many actors and musicians, especially the extremely famous, attempt to put forward the illusion that they lead perfect, idyllic lives. Ashley Walters has taken a different approach. He has been upfront and honest about the errors he made in the past which culminated in his arrest and incarceration. He believes that only when people like him are honest about their experiences will true change occur. Fans should delight in the fact that he is doing his best to turn his life around and have a positive impact on his own children.