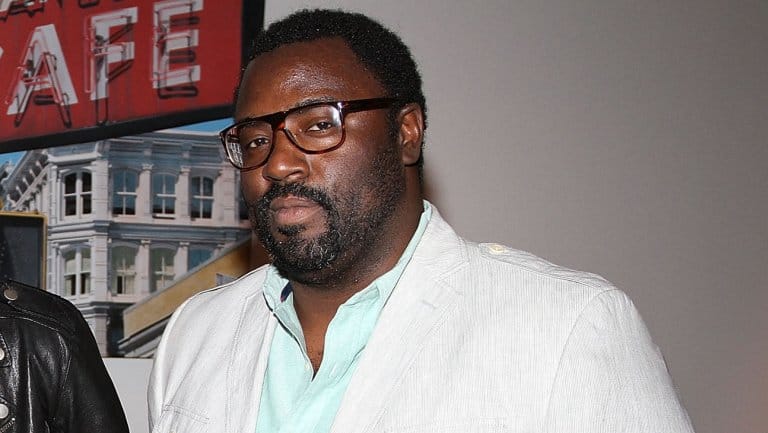 With the recent Variety announcement that Bashir and Sultan Salahuddin will join together with Diallo Riddle to write a new series called "South Side", Comedy Central's order from the GLOW star and his brother will be able to use their considerable executive producer skills to portray Chicago in a positive light. The brothers understand that Chicago's South Side hasn't enjoyed the best reputation lately, and they are looking forward to sharing a picture of the city which allows its unique experiences to be portrayed in the light of the diverse families who dream, love and laugh there. Bashir Sallahuddin was born there, in June 1976, in the South Shore, and was raised in Auburn Gresham.
Bashir has told reporters that South Side will be about a rent-to-own store and the crazy characters and events that take place there. He's began editing the pilot episode since one scene was filmed on the 12th at the Morgan Park Beverly Woods Restaurant and Banquet Hall. The scene is about a college graduation party, but other scenes were also filmed in Englewood and Chatham. Bashir is looking forward to focusing on the personalities of the people who live in the parts of Chicago which are often challenged financially, rather than the violence and shootings which often reach the newspapers. Together with his brother Sultan, and his good friend Diallo Riddle, the writing for South Side will challenge the stigma which plagues the South Side.
1. Bashir graduated from Harvard, class of '98, and created Paper Planes. 
He met fellow writer and friend Diallo Riddle there. Both have a passion for artistic collaboration, which began during their time at Harvard. Together, they created their production company, named Paper Planes, as a branding effort to describe their intelligent, collective comedic personality. They viewed the paper plane as a cool, iconic symbol of both writing (the paper) and slight rebelliousness (throwing a paper plane in school). Bashir worked as a paralegal in Chicago following graduation, but saved his money so that he could move to work in the entertainment industry in Los Angeles.
2. Bashir was the title song vocalist for The Hebrew Hammer.
The 2003 comedy film was about Mordechai Jefferson Carver, who is an orthodox Jewish blaxploitation hero who is tasked with saving Hanukkah when the evil son of Santa Claus, named Damian, does away with him. Damian steps into the role of Santa Claus and decides to get rid of Hanukkah. The Hammer joins forces with an array of Jewish religious and political leaders to overthrow Damian and restore Hanukkah.
3. Bashir worked as a substitute teacher in Los Angeles.
Bashir did it so that he could support himself during the day, and still have enough time after school to pursue auditions. Bashir says he comes from a cash poor family. He said the only objective possible for him in college was doctor or lawyer, but he finally came around to comedy, which he does well. His family expected that he would follow a traditional track after attending Harvard, and he is indeed an intellectual, but his passion was entertainment and his joy was comedy.
4. Bashir was included in the Variety article 10 TV Scribes to Watch.
He was honored along with his friend Diallo Riddle, and the two were described as the Fraternal Order of Comedy Nerdery. Bashir mentioned Eddie Murphy's classic "Coming to America" as one of his inspirations. He said that he has felt that he's been "constantly chasing that film" for his entire life. HE and riddle also cited shows they considered benchmarks, such as The Simpsons and Airplane. He said that both men came from large families where the black men in the home were strong, and imbued their families with a strong sense of social responsibility.
5. Bashir was a government concentrator in Pforzheimer House, and a former chair for the Harvard Black Men's Forum.
Bashir is a brilliant writer. He wrote a significant article for The Harvard Crimson titled "The Cycles of Protest". The February 1998 article has as its theme, the word "pragmatism". The main statement Bashir makes is that radicalism and ideology have been replaced by realism and the pragmatism of day-to-day action. He cited evidence to support the idea that pragmatism would engender both resignation and justification for political apathy both within and without the educational realm of Harvard. His article calls for student leaders to act on broad social issues, calling on diversity as a strength. Bashir has successfully harnessed his intellectual strengths to work on the social issues which drive him within the realm of comedy and entertainment.