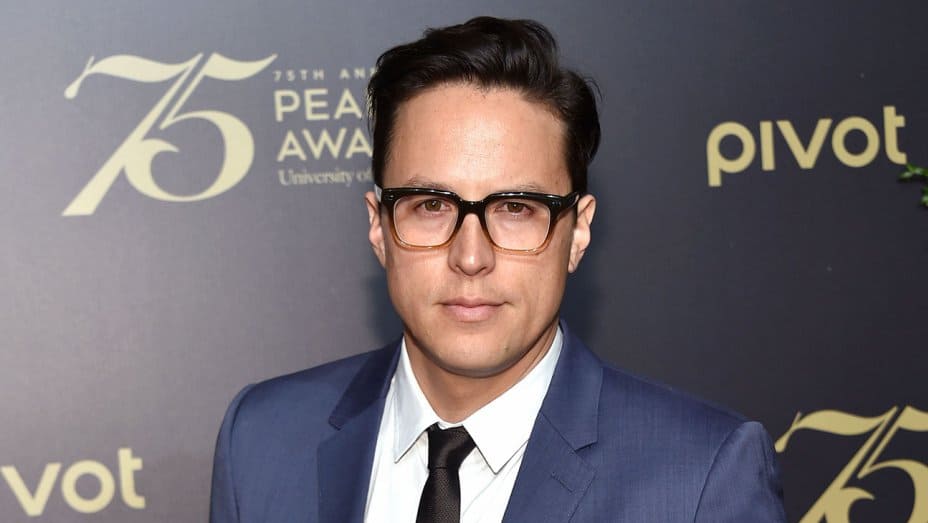 When you think Netflix's star capacity has been overloaded, you get news that Emma Stone and Jonah Hill are getting together for a series. That's impressive and all, but what's even more impressive to us is the fact the Netflix got Cary Fukunaga to direct the series, Maniac, that's set to come out later this year. Fukunaga's body of work may be short, but it's dedicated and extremely remarkable. Fukunaga directed the latest adaptation of Jane Eyre and the lauded visual adaptation of the book, Beasts of No Nation. Perhaps the biggest stud on his belt is HBO's first season of True Detective, for which he was awarded an Emmy for Outstanding Directing. Here are five things you need to know about this talented director before you backtrack your way into his career.
He's a smart guy.
Fukunaga has an undergrad degree from the University of California at Santa Cruz. He has an MFA in directing from NYU. Fukunaga has also done studies in France and has been awarded a number of grants for his work. He's also multilingual.
He dated one Michelle Williams long ago.
Fukunaga dated actress Michelle Williams back in 2011. The relationship was short-lived, however, but there are traces of their swift romance on the net. If you feel like being snoopy, you can find pictures of them holding hands in Brooklyn. They surely made a cute hipster couple, but we're sure a lot of women are glad they're not together anymore.
He's as romantic as they get.
He's got the looks, and he's definitely got the game. Fukunaga refers to himself as a romantic, not hopeless we should say, when it comes to relationships. Imagine the type of guy who will get creative to wow a girl. For Fukunaga, this means writing love letters that are meant to be opened on a series of days. It also means lots of artful things as gifts—portraits, drawings, and even more letters.
He wanted to be a pro snowboarder.
There was a time in all our lives when it was possible that we weren't going to get the True Detective that we so love now. That was when Fukunaga was only 22 and had dreams of becoming the next big pro snowboarder. Fukunaga was on track to get there, going to Japan every season to train and compete. However, it took one moment when he was 23 years old for his life (and all our lives) to change. Fukunaga went to Japan and saw many of his older friends who passed the pro possibility as they aged to 26, 27 years old worked odd jobs as lift operators and such. Fukunaga knew that couldn't ever be a possibility for his life, so he went and got his MFA instead.
He is Japanese-American.
If you've ever wondered what would make up such a good-looking fellow, here's the mix. Fukunaga's father is Japanese while his mother is Swedish. There you go.