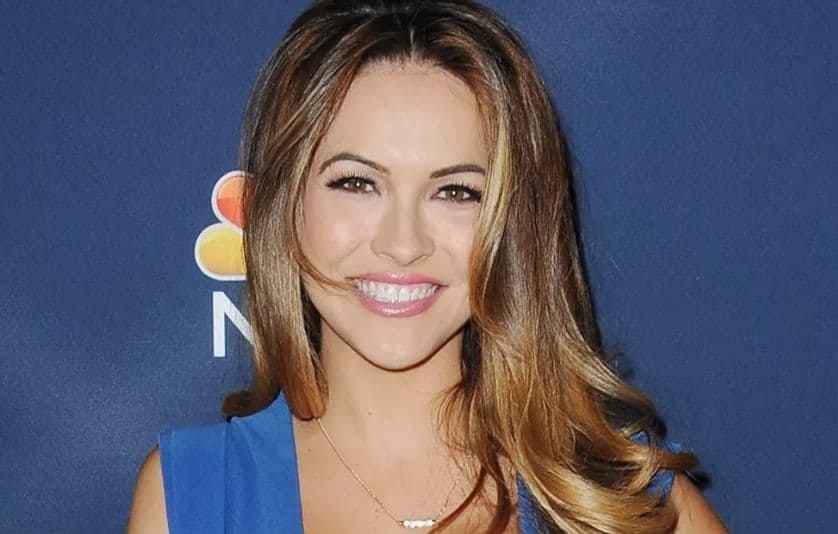 It seems that all around love is in the air. And another Hollywood star has moved to the other side of matrimony. The news just dropped that "This is Us" star, Justin Hartley recently married an actress, Chrishell Stause of "The Young & the Restless." This news kind of caught a lot of people off guard. According to Justin, there was no bachelor party or other pre-ceremonial queues to tip off the media. No, while the public is likely more aware of who Justin is, there are some of you who are probably going, "who is this Chrishell person?" So, we decided to provide you with a few facts that will help you become more familiar with Chrishell Stause.
1. Chrishell is Actually Her Middle Name
It is not uncommon for actors and actress to want to make their names more memorable and appealing when they arrive in Hollywood. The truth is a name has a lot to do with star appeal. Obviously, Chrishell figured this out and she dropped her first name, which is Terrina. No Terrina is not a common name and it even has a nice ring to it, but Chrishell obviously has a certain affinity to her middle name. So far, it has served her well as she has worked her way up through the ranks of Hollywood.
2. He Claim to Hollywood Access Was Actually as a Writer
Although Chrishell is starting to make her name for herself as an actress, she is more revered as a writer, having written for some legendary daytime soap operas, including Days of Our Lives, The Young and the Restless, and All My Children. It is her understanding of what makes a soap opera successful that eventually landed her a role on The Young in the Restless in 2016. She has not yet indicated how much more involved she would like to be involved in the production side of things but do not be surprised to see her behind the camera one day.
3. She is of Japanese and Spanish Descent
If Chrishell has an exotic appeal that you cannot quite put your finger on, it is not just you, she gets that a lot. As it turns out, she is bi-racial, being of Japanese and Spanish descent. In a world that is simply drawn to things exotic, the racial makeup has not proven to be a hindrance to this part. While there will always be those who have issues with people because of their race, most men are simply taken in by beauty, regardless of race.
4. She Has Put in the Work
While we all like to hear about the overnight successes — you know the ones I am talking about — the one where the young girl is working in a diner and a Hollywood producer or director walks in and discovers her and leaves his card with her, Chrishell took the more common route. She decided early in life that she wanted to be in entertainment, so she pursued the career, earning a degree in theater from Murray State University.
5. Justin is Not Chrishell's First Shot at Marital Bliss
There is no doubt that the world is buzzing about this marriage. Everyone is wondering how the hot couple will fare is such a vicious industry — with Hollywood being known to completely dismantle homes. What many people are not aware of is that Chrishell was close to getting married in the past. As it turns out, she was engaged to Matthew Morrison in 2006, but they both ended the engagement in 2007.