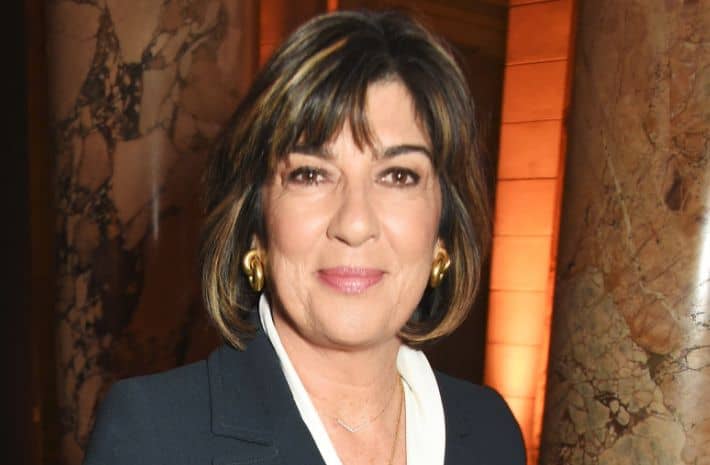 The continuous stream of sexual assault allegations has left the entertainment industry reeling as the inappropriate actions of prominent figures are exposed. This scandal has spread to other fields as well, such as journalism and news. One of the more prominent cases has been that of Charlie Rose. After numerous women accused Rose of sexual assault, PBS was forced to remove him from their broadcast. This has left a gaping hole in their usual programming.
Luckily, the network has found an incredibly talented and experienced journalist to step into the timeslot. Christiane Amanpour is set to take over for part of the empty slot. She is best known for her work with CNN, for which she is the Chief International Correspondent. She also hosts Amanpour, a nightly show on CNN. For those wondering who Amanpour is, here are five of the most interesting facts about the journalist.
5. She has experienced many different cultures
As the Chief International Correspondent for CNN, Amanpour must navigate her way through stories that involve multiple countries and cultures. Luckily, she has experience with such differences. Although she was born in London, Amanpour was actually raised in Tehran. She spent her childhood here before moving back to England for school at age 11. Interestingly, her mother is a Christian and her father a Muslim. She can speak Farsi as well as English.
4. Her husband is a prominent politician 
Amanpour may have viewers from around the world, but her husband is quite the prominent individual as well. James Rubin is a powerful political player who served as the US Assistant Secretary of State for the Clinton administration. In addition, he served as an advisor for Hillary Clinton and President Barack Obama. There are likely very few couples in the world who are so thoroughly entrenched in the political sphere as Amanpour and Rubin.
3. She has earned numerous awards for her work
PBS viewers may be a little nervous about a new journalist taking the place of one of the network's most prominent hosts. Luckily, Amanpour has an incredible resume to put these people at ease. She first rose to prominence in the 1980s for her reporting on Iran. Since then, she has earned several notable awards, including Peabodys, Emmys, and the DuPont Award.
2. Her work has also been heavily criticized
While Amanpour has a long list of accomplishments, her career has also seen significant criticism. One of the most notable instances was in the early 1990s, when Amanpour was reporting on the Bosnian War. While she claimed that Serbs were living lives of luxury and comfort in Sarajevo, many were quick to question the veracity of this claim. Further, critics like Stephen Kinzer took issue with other aspects of her reporting, accusing her of making claims without evidence to back them up.
1. She has appeared in other media 
Although Amanpour is best known for her journalism, she has also appeared in sitcoms, movies, and magazines. Most notably, she appeared in the series finale of Gilmore Girls. She was referred to by one of the main characters throughout the series, which made her appearance all the more special. She has also appeared in notable productions like Iron Man 2 and Pink Panther 2 as herself.
Issues of healing, truth, and justice are obviously the most important when it comes to the numerous sexual assault allegations that have recently surfaced. However, there are also practical issues like finding replacements for people removed from their positions. Luckily for PBS, Amanpour has stepped in to fill the timeslot left open by Charlie Rose. She is a highly decorated, experienced, and capable journalist who will likely bring a fresh perspective to the network.