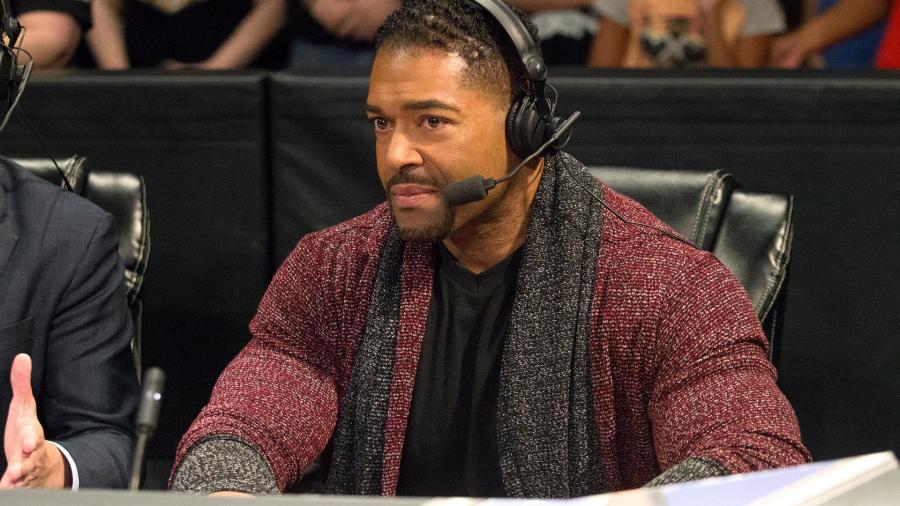 The entertainment industry is reeling from the floodgates of sexual abuse allegations that were opened by the Harvey Weinstein scandal. It seems that there is an endless stream of performers coming forward each week to share their stories of abuse. Given the high profile and fast-paced nature of this scandal, some stories have flown under the radar. One of these concerns Jennifer Hudson's ex, David Otunga. Hudson has filed a protective order against Otunga, stating that she fears for her life when he is present. Otunga has vehemently denied the accusations of abuse, but the truth has yet to be established. Regardless, the story may leave fans wondering who Otunga is.
Here are five of the most interesting facts about David Otunga.
5. He has acting experience
Otunga is likely best known for his professional wrestling career and relationship with Hudson, but he has other experiences in the spotlight as well. One of the most notable has been his acting work. While it was not the focus of his career for many years, Otunga has dabbled in professional acting throughout the years. He appeared in I Love New York 2, Criminal Minds, and The Haves and Have Nots.
4. He has a child with Jennifer Hudson 
Breakups can be devastating, especially if there are allegations of abuse as with Otunga and Hudson. What makes their case so heartbreaking, however, is that there is a child caught in the middle of all the chaos. In August of 2009, David Daniel Otunga Jr. was born. Both parents appear to care for the child, given the fact that custody was one of the main issues in their separation.
3. David Otunga Net Worth
Jennifer Hudson may be the bigger name, but Otunga was not simply living off his ex's success. In fact, by all standards, he has done incredibly well for himself. As of 2017, Otunga's net worth is estimated to be around $10 million. This incredible amount has been earned over the years through his professional wrestling and acting. While allegations of abuse can make it hard to find work, it's safe to say that Otunga won't be going hungry anytime soon.
2. His pro wrestling career has been incredibly successful 
Professional wrestling is a more dangerous career choice than many assume. Given the high risk of injury and the possibility of being skewered for bad performances, it must take a great deal of confidence to become successful in pro wrestling. Luckily for fans, Otunga has provided year after year of quality entertainment. Some of his main achievements include being a two-time WWE Tag Team Champion, winning Rookie of the Year in 2010, and winning two Slammy Awards. More recently, he has also turned to commentating.
1. His mind is as strong as his body 
When one thinks of a professional wrestler, the first thing that probably comes to mind is a hulking, muscular figure in tights. Otunga, while muscular, also has an intellect that is just as formidable as his physique. He graduated from high school with a GPA of 5.2, which is above perfect. He would go on to earn a psychology degree from the University of Illinois, run a neuroscience lab in New York, and graduate from Harvard. He even worked as a lawyer for a couple of years.
It remains to be seen if Hudson's allegations against Otunga hold water. In the meantime, it does provide an opportunity to take a closer look at the wrestler's background. He certainly has had an impressive life, from his sterling academic and legal career to his distinguished years as a pro wrestler. It also drives home the fact that abuse scandals can strike any family, even ones with Harvard-educated millionaires.