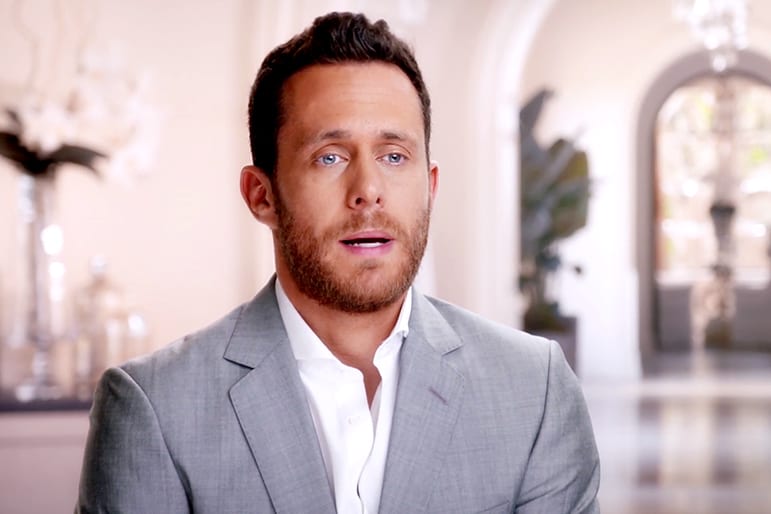 David Parnes has successfully positioned himself as one of the top luxury home real estate agents in the country. For individuals who are looking to purchase or sell a multi-million-dollar home in the Los Angeles area, David's firm has proven that it is up to the task. Parnes is not only one of the top grossing real estate agents in the country, he has used that along with his good looks to land him a spot on the reality franchise, Million Dollar Listings — the Los Angeles version. It is not certain if being on the show has negatively or positively impacted his ability to negotiate million-dollar purchases and sales, but it has increased his exposure.
While the show does reveal some interesting things about David, it does not tell his complete story, so here are a few facts that help connect the dots.
1. He Was Successful Before Landing in Los Angeles
We have all heard the success stories about how people hitchhiked to Hollywood or spent their last bit of money to buy a bus ticket to Tinsel town with the hopes of striking it big. Well, David Parnes had already established his success in his native land of England. Long before arriving in the United States; however, he still had huge ambitions. What better place to chase down your dreams than in Los Angeles, California.
2. He is a Momma's Boy in the Worst Way
While David's ambition has taken him away from home, he admits that he misses his family, especially his mother. In fact, there are members of his family that are completely surprised that David made the move to Los Angeles based on the close relationship he has with his mother. David is very candid about the fact that he is a momma's boy through and through. He still takes trips to England whenever possible to visit with his mother.
3. He Has a No-nonsense State-of-Mind When It Comes to Real Estate
In his personal life, David is sort of laid back, but when it comes to his real estate business, he is all business. He has become infamous due to his no-nonsense approach to doing business. David says that there are some realtors that are okay with the pushing and shoving that goes on in these types of dealing, but it is that kind of extracurricular activity that can derail a deal quickly. David likes to play hardball and use his network connection to gain an advantageous position in negotiating deals, and it seems to work for him.
4. He is Officially Off the Market
I know that there are a lot of female fans that simply adore David, and the fact he married his long-time girlfriend is probably a little disheartening. The two dated for several years before they decided to make it official, but when it comes to love it appears that David does not play around in that area either. I guess his female fan base can take solace in the fact that there are men that will commit after dating for a long period.
5. He Does Not Mind Going Under the Knife
Los Angeles has long been the Mecca of plastic surgery patients; however, when most people think about plastic surgery, they think about women. Well, men make up a significant portion of those who look to improve their appearance through plastic surgery. David has had at least two nose surgeries. The first surgery was cosmetic and the second was to clean up scar tissue that developed from the first procedure.