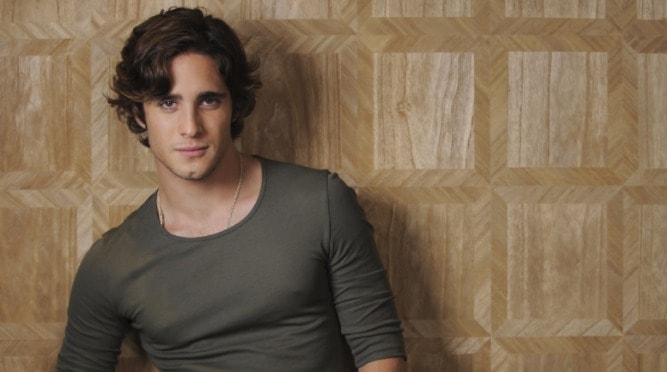 Diego Boneta is a Mexican-American singer and actor. He's been in the business since the early 2000's and has had a few TV appearances as well as focused on his music career. Diego has been a star wherever he goes but if you haven't heard of him it's likely that you just don't listen to his type of music or watch the shows he's in. There's a lot out there and unless an actor/musician makes a huge impact throughout many genres it's hard to get to know them.
But most of them, like Diego, are worth listening to at least once or twice.
5. He has triple citizenship.
He has citizenship in Mexico, the US, and Spain, so you can imagine that he's kind of a big deal since that's not something you hear about all the time. It's easy to think that he might have place in each country that he goes to occasionally, or maybe he enjoys doing the resort or hotel thing now and again. In any case he's welcomed as a citizen in three different countries, which is something that sounds pretty cool.
4. He opened for Hillary Duff in Mexico.
At this point in his life it's probably still a highlight to talk about but really since Hillary Duff isn't that well known by the current generation and has been passed on by since her rise to fame it's not much to brag about. But it is something to put on the resume and at least say that he did back in the day when she was still a big deal. That's something that can't be taken away as it was probably a great moment in his life.
3. He began his career at the age of 12.
It's enough to wonder just why some people get a start so young and others wait until they're through college to get their career going. It either has to be that they know someone, a relative or family friend, that gets them into the business, or they somehow get lucky and are discovered early on in life. There are a lot of other explanations too however, those are just a couple that seem to happen occasionally.
2. He's been in movies and TV.
He has shown up on the occasional dramatic show such as soap operas and on the CW in the past, which is not hard to believe since he does have the look of someone that might just pop into the show from time to time and grace the place with his charm and attractive features. He hasn't stayed around long but it seems that just being there has helped to elevate the shows he's been in for a short period of time.
1. He still gets nervous before every performance. 
This might come as a surprise since a lot of people seem to think that performers have nerves of steel and have done this type of thing so often that it doesn't phase them. Think again, even stars get the jitters now and again.
Despite having done it before every show is still different.