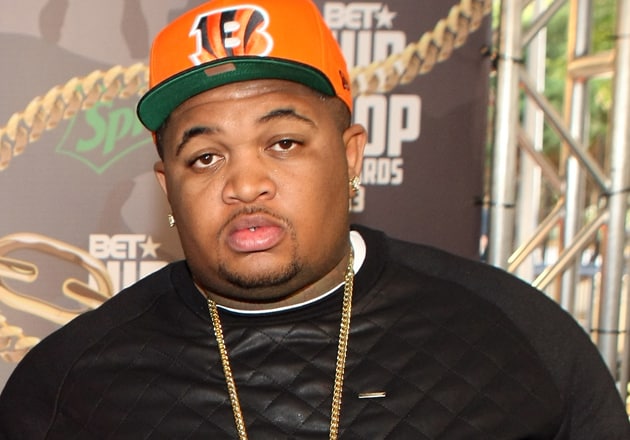 Despite being a young rapper and still making his way through the big leagues DJ Mustard has already proven that he's got what it takes to hold his own in the music industry. He's a constant collaborator with the rapper YG and has produced a good number of hit singles that have made their way to the charts. The role of the DJ has changed subtly throughout the years and in some cases almost gone by the wayside but guys like DJ Mustard have been keeping it alive even as they've been able to revolutionize and change the game up a bit as well. His chosen style is very club-oriented and is designed to get people in the mood to dance and to stick around to hear more.
So far he's been killing it as a DJ, but here are a few things you might not know about him.
5. He got his DJ name because his first name is Dijon.
That seems pretty straightforward since it makes a lot of sense. Why not use something that's right to the point and isn't at all embarrassing? I kind of wonder though if his name is actually pronounced just like it sounds or if it's pronounced more like "Dion". Without being able to ask him it's kind of hard to know but the name does tend to make a lot of sense.
4. He entered the mainstream in 2011.
He's been active as a DJ since 2009, but he finally hit the mainstream just two years after he got started. It's still a competitive field to get going in and likely as not there are still a lot of guys that believe that they can perform in this field. Those that can actually do it are highly skilled and offer some stiff competition at times, but those that are confident and passionate in what they do tend to get the furthest.
3. His debut album came out in 2014.
10 Summers came out in 2014 and was his first major album that he didn't just produce. He's been making albums since and creating original pieces along with other rappers and musicians that have become fairly well known hits. Mustard is without a doubt a talented individual that knows what he's doing and knows what he wants to get out of the life.
2. He calls his style of music "ratchet music".
It's up-tempo, contemporary and is a big part of what he wants to do to cement his legacy. He doesn't want to be a flash in the pan that's there and gone within a few years. Mustard wants it known that he's in it for the long haul and wants to create something unique and special enough that people will come to remember it years after he's done.
1. He does a little bit of everything. 
He's been a rapper, a DJ, an actor, a producer, a songwriter, a record executive, and a record producer. He's had his hands in a lot of different parts of the business and it's likely this that's going to keep him around for a while.
So long as he continues to do what he's doing his legacy should be assured.
Save