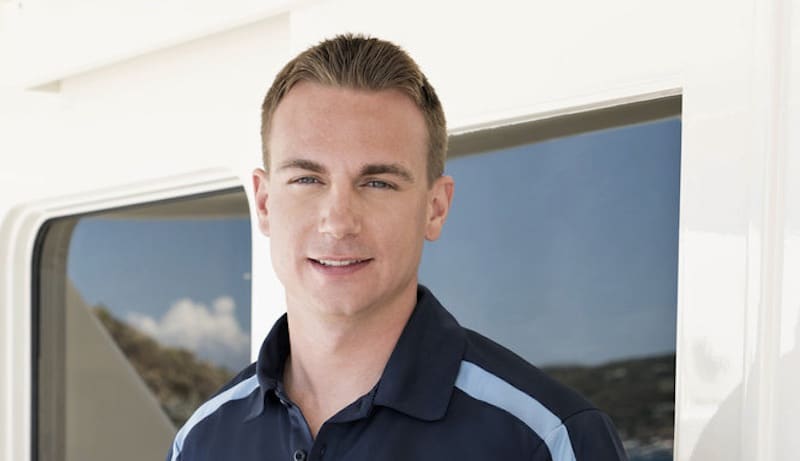 Fans of the hit series "Below Deck" will immediately recognize the name EJ Jansen. If you haven't caught the show or aren't an avid yachter, you may not have heard of him yet, you probably will at some point because you can catch episodes of the show online if you missed out. EJ is one of the more popular stars on the Bravo reality television series that gives viewers a look into the secrets and plots of the cast, but here are five things that you didn't know about him.
1. He is the founder of an educational program
EJ has had a fascination with yachts from the time he was young, and at the age of 21, he found himself aboard some of the finest super yachts in the world, working as a bosun, but this isn't his greatest accomplishment. Because of the time he's spent in the industry, he has a wealth of knowledge about yachts and the responsibilities of the crew members. He founded a yacht training resource in an online format so the people who share his passion can learn in their spare time. He operates the website and if you want to check it out you can find it at: YachtyCrew.com
2. EJ Jansen is president of two companies
Here is yet another impressive fact about EJ Jansen that most people don't know. He serves as president for two different companies associated with the Yachting arena. The first is a brokerage firm, of which is is both president and owner, called the Jansen Yacht Group. The second is Top Notch Yachts. This company offers mainenance and restoration services for luxury yachts. Jansen has stretched his wings and diversified within this industry and from all appearances he is headed for big success in his maritime based career.
3. Jansen missed out on "Below Deck" the first time
In 2013, the "Below Deck" execs called him up and offered him a place on the show. He is a Canadian citizen. Because he didn't have a green card, he was not in a position to work for the show legally, so the deal fell through. It appears that this is a problem that he later rectified.
4. He's put in his time and paid his dues to get where he is today
We learned from EJ Jansen's Facebook that he didn't just wander into the yachting industry, nor did he become successful solely because of knowing the right people. He actually put in the time that was needed to study for his Captain's License. He studied for certification in boats up to 200 deadweight tonnage at IYT Marine Institute which is located in Victoria, BC. He also earned the necessary credentials to become a broker and attended the necessary courses from Maritime Training Academy which is located in Farnham, UK. According to his Facebook, he studied his Captain's License for boats up to 200 DWT (deadweight tonnage) at the IYT marine institute in Victoria, BC, as well as yacht brokerage at the Maritime Training Academy in Farnham, UK.
5. He can't sit still when he has spare time
You might be able to blame it on his age and high energy level, but even in his spare time, Jansen is on the go. He enjoys riding motorcycles when he has some down time and you can see photos of this posted on his social media sites. He also likes to travel, so he's in the perfect occupation.