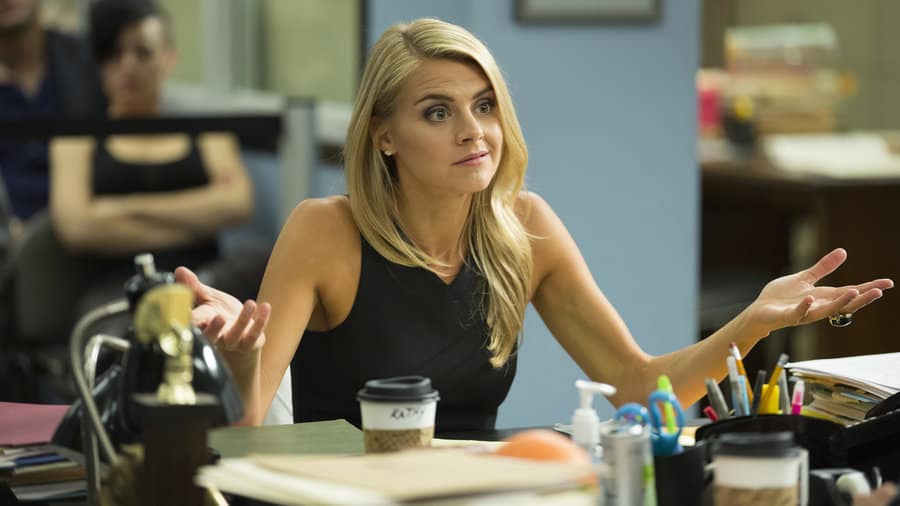 Lately, Eliza Coupe can be seen portraying an FBI agent in her recurring role as Hannah Wyland in Quantico. It may be miles away from her previous comedic roles in Scrubs as Jo Mahoney and as Jane Kerkovich-Williams in the short-lived Happy Endings. But you shouldn't be quick to categorize this talented beauty because Eliza is more than just her comedic chops. She's recently been on the news because of another marital issue. Her second husband Darin Olien has filed for divorce. That's Eliza's second divorce in a matter of 6 years. She may be unlucky in love, but she's certainly got it going on in other things. Here are five things you probably didn't know about this funny girl.
Ace Ventura obsession
This is how Eliza discovered that she might actually have a future in comedy. She was obsessed with Jim Carrey's Ace Ventura at one point in her life, so much that she would practice it any chance she got. It didn't matter who was coming over for dinner, she was going to act Ventura out all the way until it got obnoxious. And even then, Eliza didn't stop. It got her parents worried a little bit, but now they see the fruits of all their suffering then.
Pinterest addict
Talk about another obsession. Eliza, just like millions of people out there, is obsessed with Pinterest. Particularly, she uses Pinterest to get fashion inspiration. She's a self-proclaimed fashion whore, and what better place to get outfit ideas than on Pinterest? She actually claims that Pinterest is probably the website that she visits most often. As do we, Eliza. As do we.
King Lear
Ever heard of King Lear? If you at least said, "Shakespeare," you're okay. Before Eliza found her TV success, she toured France as a member of an all-female production of the Shakespearean classic. In addition to that, she also trained at The Groundlings, an improvisational school based in L.A. Eliza can also say that she's performed and trained at the Upright Citizen's Brigade, the only accredited improv school in the nation.
Hockey and tattoos
Eliza loves ice hockey. She actually grew up playing on an all-boys hockey team. That's some skill she must've had, but it all ran in the family genes. Her dad was a semi-pro hockey player and both of her brothers played as well. She was raised by boys to act like a boy, and she's definitely used that experience to her advantage when it comes to her comedy. She also has several tattoos, one of which includes the official state slogan of her birth state, New Hampshire. It reads, "Live Free or Die."
Winter baby
One last thing about this actress, she hates the sunny weather. You rarely hear anyone say that, but Eliza is a winter baby all the way. She loves the changes in seasons and she definitely loves to complain about the cold. She hates that L.A. is sunny everyday and rather misses winter. We like winter too, but that may be taking it a bit too far.