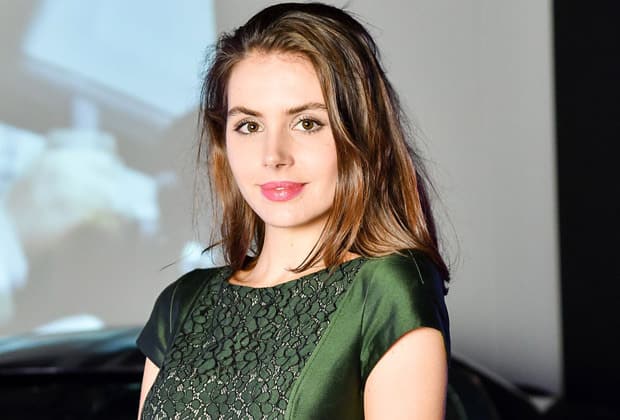 Genevieve Gaunt might strike a lot of people as an actress on the fringes just trying to break into the big time, but she's been there a time or two. Even if her character wasn't someone that many people would remember or have noticed she's still been around for a little while and has managed to gain at least some notoriety within the business. Her characters are memorable enough for those fans that truly pay attention and she does have the acting chops she needs to stick around for a while longer yet.
It's not all about being big and glam after all, it's a matter of being there in the first place.
5. She began acting at age 12.
It's very safe to say that she's been around for a while since she's now in her twenties, but she's been going a great number of things that have kept her relevant but not always noticeable in the mainstream. But as a supporting actress she's been solid enough and has earned her spot among the many that she works with.
4. She had a part in one of the Harry Potter movies.
Genevieve played the part of Pansy Parkinson, a Slytherin who was friends with Draco Malfoy and, like many Slytherins, was decidedly nasty to anyone that wasn't a member of her house. Parkinson came from a pureblood line supposedly and had the haughty manner that made her so perfect for Slytherin. She was unfortunately replaced as Parkinson however before the Deathly Hallows came around.
3. She has a part on The Royals.
She plays the part of Wilhelmina Moreno, a close friend to the royal family and also their social media consultant. She seems a bit ambitious however and by the end of the third season she's been listed a potential bride to King Robert. That kind of makes her seem a little opportunistic though it kind of seems to mirror a few other roles she's taken along the way to her place in the spotlight.
2. Her filmography is fairly impressive.
There are a lot of factors that go into making someone a star, unfortunately just having an impressive list of films and shows that one has been in is not enough. Genevieve's acting is on point and she doesn't seem to be out to prove anything other than that she belongs in the spotlight along with her fellow actors. The list of accomplishments she has is still growing to this day after all and has yet to really peak.
1. She has a part in The Face of An Angel.
This story takes after the trial of Amanda Knox and is supposedly more about relationships and the difficulties surrounding them than it is about the murder trial that inspired the movie. Many people are still up in the air as to their opinions about the Amanda Knox case, which as you recall was about the murder of Meredith Kercher, a British student who was killed in Italy back in 2007.
She has star potential, it's just a matter of finding that right breakout part.