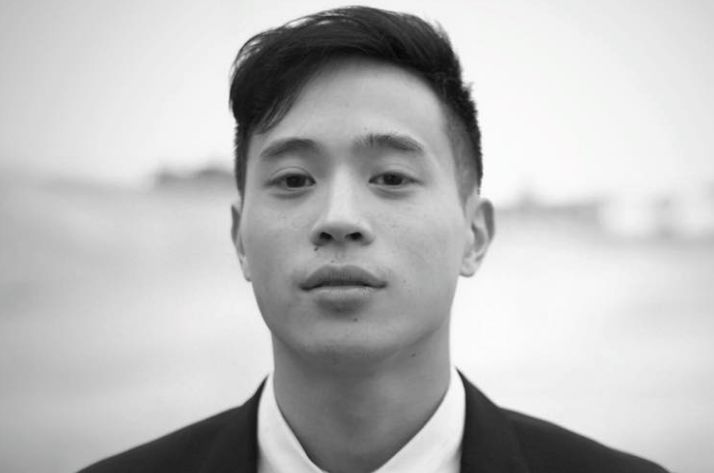 While issues like inclusiveness and diversity in the entertainment industry are just about unanimously agreed upon as important, each individual has his or her own perspective on these issues. While some might expect visible minorities to always argue that white actors have a great advantage, this is not always the case. Some actors, like Hayden Szeto, have a unique and nuanced view on the matter.
Szeto is a Canadian and his parents are from Hong Kong. His upbringing has allowed him to understand both Chinese and North American culture, giving him quite a unique perspective. He is best known for his work in The Edge of Seventeen, and he was recently cast in the upcoming AMC series Lodge 49. For those wondering about who Szeto is as a person, here are
5. He comes from an artistic family 
Today, Hayden is likely the best-known member of the Szeto family. However, he is not the only prominent artist in his bloodline. Interestingly, he actually comes from a long line of talented artists. His grandfather was a highly acclaimed artist in China. His father, Nigel, is a gifted painter. With such a lineage, it should come as no surprise that Hayden has found success
4. His family was very supportive of his career
One of the most common and difficult aspects of life for aspiring actors is dealing with resistance from one's family. Telling your parents that you will be devoting your life to something as difficult and competitive as acting is often met with disappointment or resistance. For a lucky few, however, this decision is met with enthusiasm. Such was the case for Szeto, whose parents simply told him that he had to take acting seriously if that is what he wanted to do with his life.
3. He has made an incredible impression on his co-workers 
As an actor, finding success with viewers and critics is a great way to measure your own performances. However, to receive praise from co-stars and directors is perhaps just as valuable. For Szeto, this praise came early and often. He was actually the first person to be cast in The Edge of Seventeen, right after his first audition. He also made quite the impression on the film's lead, Hailee Steinfeld. Steinfeld has stated that some of the work Szeto was doing was so incredible that it could not have been written into the script.
2. He is dedicated to his work
Many actors are not willing to go the extra mile to make their performances powerful. Others might make small sacrifices. Very few, however, are willing to go as far as Szeto in order to portray characters properly. For example, there is a scene in The Edge of Seventeen in which Szeto's character, Erwin, jumps into a pool. What viewers did not realize is that Szeto doesn't know how to swim. He would jump in, only to have Steinfeld and some hired scuba divers pull him out of the water.
1. He has a unique perspective on diversity and inclusiveness 
As an actor with Chinese heritage, one might expect Szeto to feel that white actors have an unfair advantage in his field. However, this is not exactly the case. While he obviously believes that inclusiveness is important, he has argued that every actor faces their own challenges. Just as Asian actors have to fight for good roles, white actors have to compete with much larger talent pools. In general, he just believes that acting is a very difficult craft, as each individual has to overcome a unique set of challenges.
Few issues are as important as diversity and inclusion. However, it is important to remember that each individual will have their own perspective on these issues. For Hayden Szeto, acting is not a field in which one group has all the advantages and others have none. Instead, each person has their own challenges that they must overcome. With his artistic and supportive family, extreme dedication, and natural talent, it is no surprise that Szeto has overcome his own challenges and found incredible success.