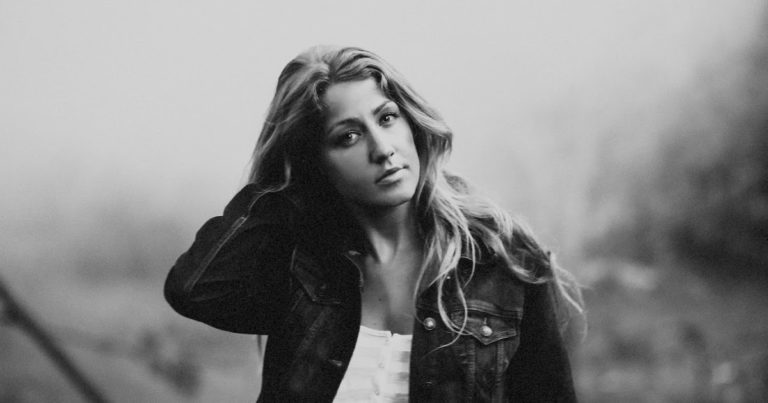 Okay, let's just get the formalities out of the way. When it comes to country music, things are definitely not the same as they used to be. There is no shortage of talent established or on the upstart, which is not uncommon; however, the manner in which country music stars deal with fashion and lifestyle you would think it more akin to the lifestyle of a rock or pop star. When you observe some of the photos taken during a recent photo shoot with rising country star Ingrid Andress, the images of your mother's country music are not summoned. Fortunately, Ingrid is much more than a beautiful face, she has talent and a growing fan base, yet there are fans who really do not know much about her. So here are five things you did not know about this gorgeous and talented singer.
1. She Has Had the Bug for a Long Time
Ingrid admits that she has always loved country music and as far back as she can remember she has been singing and even writing. In a recent interview, Ingrid revealed that she wrote her first song when she was only seven. The song was entitled, "Getting the Mail for My Mom," which Ingrid thought was catchy at the time. While this first song did not become a big hit, it did highlight her passion for music and her ability to express that passion.
2. She Also Is Instrumental in the Choreography for Her Performances
While most artists have choreographers, who create all the dance moves for each song, Ingrid likes to be involved in the development of dance routines, which is something that she is used to. In fact, she used to choreograph dance moves for her and her siblings to perform for her parents. According to Ingrid, the routine she created for "Who Let the Dogs Out" was by far the best of them all.
3. Country Music Is Not Her Only Passion
Ingrid is carving out her space in the country music industry, which is why many of her fans would probably be shocked to know that she was once in a metal band. In fact, she played drums ofout instruments. This was in her early years during middle school, but it shows that she is open to new ideas and that she has the range that most of her fans have not yet had the opportunity to experience and enjoy.
4. She Will Play a Favorite Song on Repeat All Day
Okay, I have occasionally been so into a song that I hit the repeat button a few times to learn the lyrics and enjoy the groove, but to play the same song all day long is a bit much for me. Ingrid admits that she is so notorious for doing this that there was a time in which her roommate had to leave the house because she would not stop playing "Bi**h Better Have My Money." She admits playing the song back to back for at least 100 times.
5. The Entire Crew of the Stranger Video Shoot Was Incredibly Small
I am not sure if there was a tight budget or Ingrid was determined to preserve her creative freedom, but according to her, there were only two people involved in the video shoot for "The Stranger" — her and the best friend. Obviously, this is not the way professional video shoots are done for high-profile celebrities, but sometimes eliminating the noise and excessive input can lead to some very creative productions. This was definitely the case with the video shoot for "The Stranger."