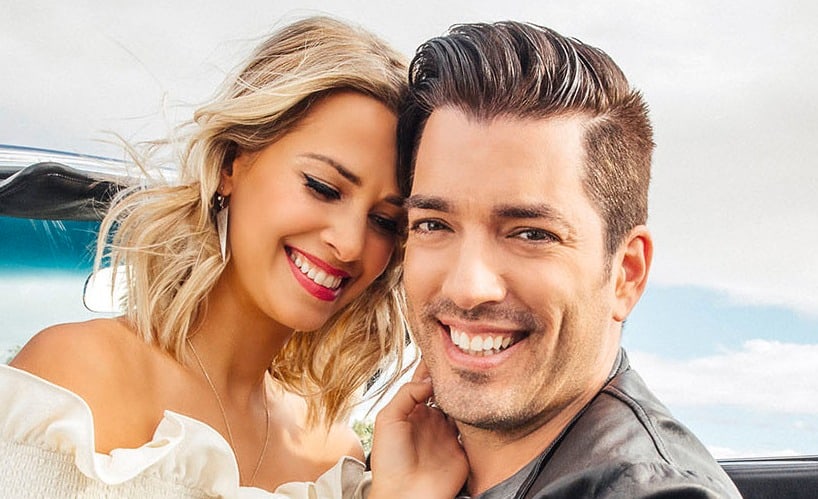 Jacinta Kuznetsov is one of those people that you might never know much about unless she was in some way connected to a famous celebrity such as Jonathan Scott, the co-host of the HGTV show Property Brothers. She entered into a relationship with him a while back and started to reap the rewards as they were seen to be the perfect couple and even pronounced as one of the cutest couples by many people. It remains to be seen if she's going to be viewed in the same light now after their break.
Cute or not, every pairing eventually runs the risk of dissolving if nothing deeper or more meaningful happens.
5. Up until recently she was dating one of the Property Brothers stars. 
Jacinta was attached to Jonathan for a while but it seems as though they parted ways amicably and have nothing but good things to say about each other. It just seemed to be time to go down their separate paths is what it sounds like, but it also begs the question as to why. That's something for the tabloids and other rags to chew on though since if they're happy in their decision then it's usually best to let people be.
4. She met Jonathan Scott at a charity event.
It sounds like she brushed him off the first time he tried to talk to her which sounds kind of cold, but once they got to talking she actually told him to stop asking stupid questions and ask her some real questions about her life. That's a very forward-thinking person that doesn't want to waste time with chit-chat and likes to get down to the nitty gritty, which is awesome. Who would have thought that Jonathan was a bit awkward at times?
3. She's a big supporter of female empowerment.
She's very much into convincing women of all ages that they are good enough, they are strong enough, and they are every bit as good as men at anything they want to do in life. This is an attitude that's been seen as quite important to harbor in the past several years and has served many women well. So long as there are people to advocate this kind of thing then perhaps there will eventually be a positive change that can occur within society.
2. She loves to travel.
Jacinta and Jonathan managed to go all over in their travels together as they fully enjoyed one another's company and the adventures they got to share. An active user of Instagram, Jacinta has posted many pictures showing just where she and Jonathan went during their time together and for various occasions.
1. She works as a development producer at Scott Entertainment. 
So she actually works with the Scott's as well, which almost seems like it might be problematic at this point since she and Jonathan have split. But perhaps they can keep things businesslike since they did manage to part under good terms.
If she continues to be a known person after this it'd be interesting.