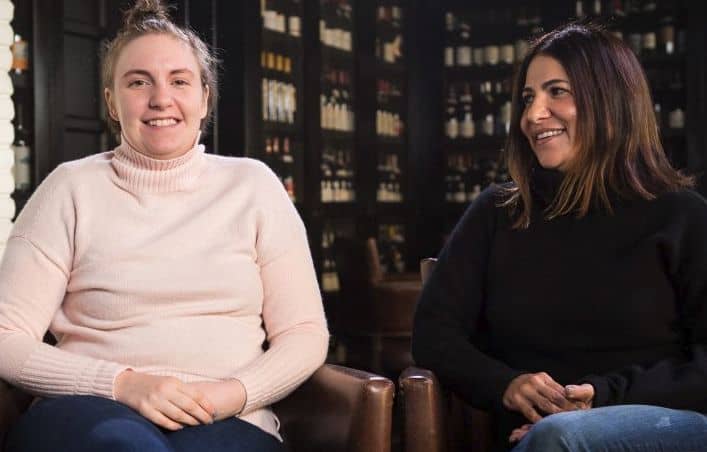 Jennifer Konner is a writer, producer, and director who was born in Brooklyn, New York, on May 16, 1971. She has predominantly worked in the television industry playing various roles in the creation and production of television series. Konner is probably best-known as the showrunner and writer of 'Girls', an HBO series. She has also directed some episodes of this television series. Other series in which she is involved include 'George and Martha', 'Undeclared', 'What I Like About You', 'Help Me Help You', 'In the Motherhood', 'The O'Keefes', and 'The Stones'. Here are five more things you might not know about Jennifer Konner.
1. She is the Co-Founder of 'Lenny Letter'
Konner co-founded 'Lenny Letter' with Lena Dunham. This is a weekly online feminist newsletter. The aim of the project was to give young women a voice and provide them with a platform to discuss feminist issues. 'Lenny Letter' features articles, political essays, artwork, an advice column, interviews, and personal stories.
2. Her Partner is Richard Shepard
Jennifer Konner is in a long-term relationship with Richard Shepard. He is also a screenwriter and a director for film and television. Shepard received an Emmy Award for Outstanding Directing and a Directors Guild of America Award for 'Ugly Betty' in 2007. Some of the films he has worked on include 'Cool Blue', 'The Matador', 'I Knew It Was You', and 'Dom Hemingway'. The couple lives in Los Angeles with their two children.
3. She Runs a Production Company
In addition to working alongside Lean Dunham on 'Lenny Letter', the pair also run a production company together called 'A Casual Romance'. Their first production was an HBO documentary about Hilary Knight who is the famous illustrator of the 'Elouise' series of children's books. One of the main aims of 'A Casual Romance' is to address the gender imbalance in film and television. Recently, their company has produced the documentary film 'Suited'. This is about a Brooklyn-based tailoring company that creates suits for the LGBT community. This documentary premiered at the 2016 Sundance Film Festival in January and then on HBO in June 2016.
4. She is the Daughter of Television Writers
Writing is a talent that runs in the family as Jennifer Konner is the daughter of two television writers. Her mother, Ronnie Wenker-Konner, is best-known for writing episodes of television series including 'Cagney & Lacey', 'Hart to Hart', 'Behind the Screen', and 'Another World'. Her father, Lawrence Conner, is also a television screenwriter. Some of the series for which he is best-known are 'The Sopranos' and 'Boardwalk Empire. He has also collaborated with Mark Rosenthal on many occasions on series and films including 'The Legend of Billie Jean', 'The In Crowd', and 'Planet of the Apes'.
5. She is an Award-Winner
For her work on 'Girls', Jennifer Konner has been nominated for nine awards of which she has won three, all in 2013. She won a BAFTA in the category of Best International, a Writer's Guild of America Award for New Series, and a Golden Globe Award for Best Television Series- Comedy or Musical.