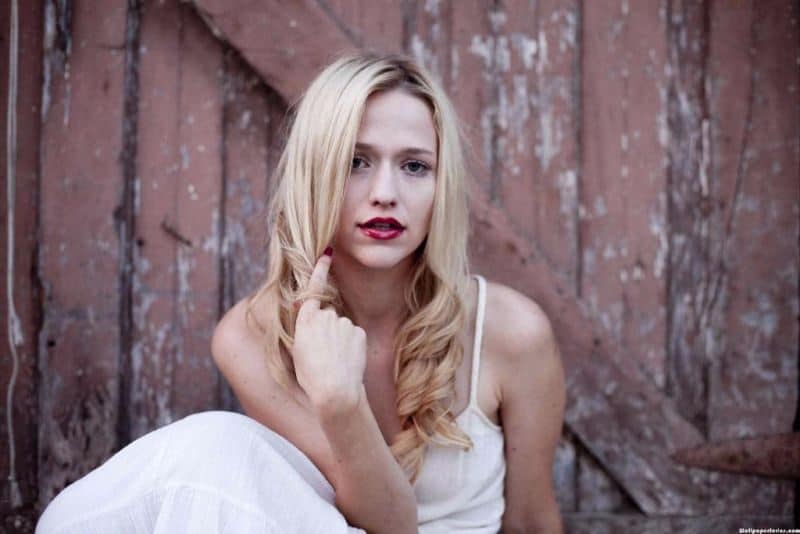 Johanna Braddy is still a relative newcomer to the acting industry, but she's made a lot of headway since coming into her own as an actor. She's taken on roles that would get her known among various fan bases but perhaps not as mainstream as she'd like. Of course it's all a matter of perspective in how far a person wants to go with their career and how much they'll put into it. She seems to be one of those folks that would gladly put everything into it as much as she can in order to get a little further.
That's the kind of dedication it takes to get good at just about anything.
5. She was the captain of her high school dance team.
This could go at least some way towards explaining why she's so comfortable in front of people. This kind of practice when you're younger can translate over to your later years by allowing a person to focus more on what they're doing and not on how others are perceiving or even responding to their performance. When you get so into your performance it becomes second nature to kind of tune the crowd out it would seem.
4. She considers herself pretty low maintenance. 
She's not the type that needs to get all gussied up before leaving the house for the day as she can pin up her hair, put on a very light amount of makeup, get dressed and go. For some people anything other than getting dressed and running a comb through your hair, along with a few other necessities to maintain good personal hygiene, might be excessive, but it's kind of a subjective thing really.
3. She's a believer in doing something for the love of it.
Her advice to anyone that's trying to get into acting is to not do it unless you absolutely love it and feel the need to do it. The reason for this is that acting tends to take a lot of time away from your family, friends, and anything resembling a personal life. It's like that for pretty much any performing art if you really want to put everything you have into it. There are priorities to be followed always, but if you want to be good at something then you need to make some sacrifices.
2. She grew up playing on the old school Nintendo.
Having been born in 1987 she likely would have had to look to find an old school NES system but they were still out there around the 90's. They're out there even now, it's just a matter of who's selling them and how much people want to charge for them. But learning that a child that grew up in the 90's and 00's still seems pretty cool since it means old school is far from being forgotten.
1. She admits to being a scatterbrain. 
It's also nice to know that actors are still human at times as well. They forget things, they misplace things, and they tend to lose their place every now and again just like the rest of us. They're human after all.
More and more people need to remember that last fact.