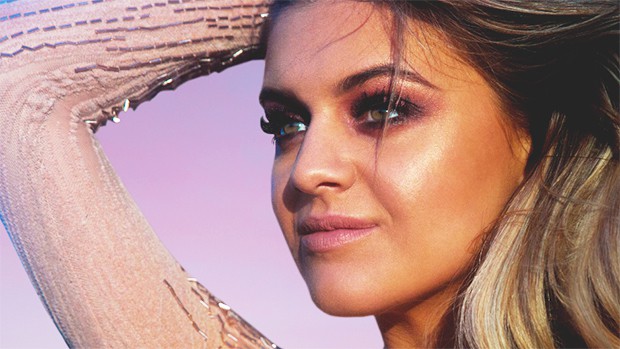 Kelsea Ballerini is a country pop singer and songwriter who began her career in the music industry in 2013. She was born in Mascot, Tennessee, on September 12, 1993, and grew up in Knoxville, Tennessee. Her debut single 'Love Me Like You Mean It' was released in 2014 and reached the top spot on the Billboard Country Airtime chart and this made her the first solo female country artist to have a number one hit with a debut single since Carrie Underwood. This was followed by her first album 'The First Time' in 2014. Since then, she has gone on to release four more singles, a second album, and an EP. Three of her five singles have peaked at number one on the Billboard Country Airtime chart. Here are five more things you probably don't know about Kelsea Ballerini.
1. She Showed Talent as a Performer from a Young Age
Kelsea Ballerini showed talent from a young age. She took dancing lessons for ten years after starting lessons at the age of three. She also sang in the choirs at school and at church. At the age of just 12, she wrote her first song which was dedicated to her mother. By the age of 19, she was signed to a record label.
2. She Has Mixed Influences
Ballerini has credited many different styles and artists as influencing her work. Originally, her work was influenced by pop music and has spoken of Britney Spears, NSYNC, and Christina Aguilera as being some of the artists who have been her biggest influences. She later also used country music for inspiration after listening to a Keith Urban track called 'Stupid Boy'. This led to her delving deeper into the country music and some of her biggest influences from this genre include Shania Twain, Dixie Chicks, and Taylor Swift.
3. She is Signed to Black River Entertainment
Since the age of 19, Ballerini has been signed to Black River Entertainment. This is an independent record label that specializes in country music and is based in Nashville, Tennessee. Others who are signed to this label include Abby Anderson, Jacob Davis, and Craig Morgan.
4. She is Engaged to Morgan Evans
Kelsea Ballerini has been engaged to Morgan Evans since Christmas Day 2016 after the pair had dated for nine months. The couple now live together in Nashville, Tennessee. Evans is an Australian country music singer and songwriter who released two extended plays in 2012. This was followed by a self-titled debut studio album in 2014. His most recent single was 'Kiss Somebody' which was released on July 21, 2017.
5. She is an Award-Winner
Kelsea Ballerini has already been nominated for 29 awards in her career. Of these, she has won six. The first of these was in 2015 when she was awarded the Billboard's Women in Music Rising Star Award. The following year she won an ACM Award for Female Vocalist of the Year and Radio Disney Awards for Country Favorite Artist and Country Favorite song for 'Peter Pan'. Also in 2016, she won the iHeartRadio Music Award for Best New Country Artist. Kelsea Ballerini's most recent award was the ACM Award for Gene Weed Milestone Award.
Save