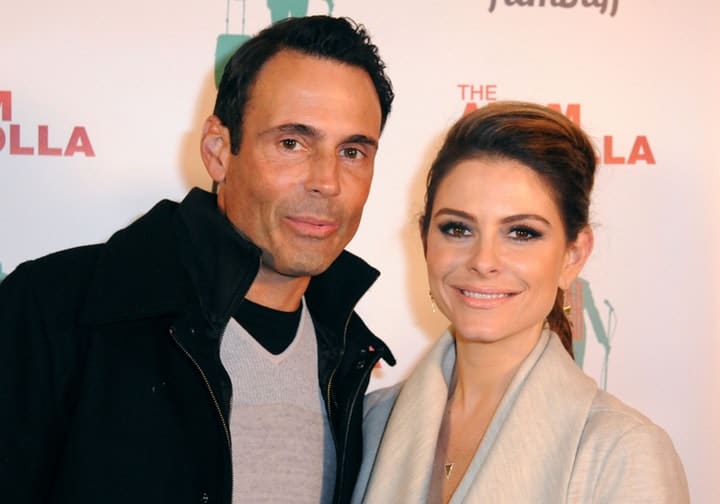 Keven Undergaro is the kind of guy that little girls dream about when they imagine what prince Charming would be like. He's human of course and not a fictional character. He's a good role model for men around the world though. Most know him as Maria Menounos's boyfriend because he's been with her for a long time. Here are five things that most people probably don't know about him, but seriously need to.
1. He's set to become a reality television star
Keven's girlfriend Maria has a new reality television series that is called "Chasing Maria Menounos." It will feature Maria of course, and her long time love, Undergaro along with her parents. We'll get to see the whole family and find out how they interact as a family unit. The show will also include their six dogs.
2. Keven was jealous of Derek Hough
When Maria partnered up with Derek on "Dancing With the Stars," Keven felt a twinge of jealousy. It didn't help that there were rumors that were beginning to circulate about Hough and Menounos, but they were just rumors with no solid basis. Undergaro admitted that he felt a bit insecure about the situation and there were times when he let his mind wander and he wondered if there was a chance that Maria was being unfaithful to him with Derek. He came to his senses and realized that he trusts Maria and he just kept his mind on other things.
3. He's a supportive partner
Maria went through a really hard time after being sexually harassed by a physician who touched her inappropriately on several occasions. The led to the development of a phobia, which is really understandable. He was in the waiting room at the time that this incident occurred. There was a second occasion where doctors made inappropriate comments about her body. He wanted her to press charges, but Maria just wanted to drop the whole thing and move on. Keven stood by her and gave Maria the moral support that she needed to get through her ordeal. He now accompanies her by going into the examination room whenever she has a medical appointment.
4. Keven is Maria's biggest fan
Undergaro has always known that Maria has tremendous potential as a star. He has made no bones about the fact that he believes in her whether it is her ability to achieve success in the entertainment industry, or to accomplish goals in her personal life away from the limelight. He shot footage of Maria so the couple could send it to his contacts in Hollywood. The effort was successful and it resulted in Maria's immediate hir with Channel One News with other gigs to follow.
5. He's a talented professional in his own right
Keven Undergaro is much more than somebody famous' boyfriend. He is a producer and director. Some of his projects include "Adventures of Serial Buddies," as producer and director, and "Longtime Listener." These are just a few of the more than 200 series that he is credited with co-creating or producing, some with Menounos. He's also worked on jobs with Carmen Electra and Jenny McCarthy and done his share of independent filmmaking ventures.
Save